KAUKAUNA — Voters will choose three Kaukauna School Board members from a field of five when they go to the polls April 5, 2016.
Incumbents Chris Bouressa, Tim Reichenberger and Mark Miller are running. They will be joined on the ballot by newcomers Chad Berken and Kathryn Breitzman.
(Previews: Mayor I City council I School Board)
Candidates were contacted and invited to submit biographical information as well as answers to five questions submitted online by readers as well as Kaukauna Community News.
Berken, Breitzman and Reichenberger submitted the following responses. (There's still time for the rest of the candidates to get their questionnaires back to us. Message the page.)
Tim Reichenberger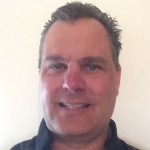 Age: 42
Occupation: Institution unit supervisor at Wisconsin Resource Center (I manage a unit of mentally ill inmates).
Education: Oshkosh West High School, 1992; Bachelor of science in political science, 1997 and criminal justice in 1997; currently pursuing masters of public administration (estimated graduation May 2017).
Publicly elected positions: Kaukauna Area School District Board of Education, 2013-present). Roles included board clerk (2014-present), CESA 6 delegate (2013-present).
CAMPAIGN ISSUES
What do you consider the main issue of your campaign?
The biggest issue is open enrollment out and the effect it has on our tightening budget. We lose millions to enrollment out. In the last three years, we've made progress toward decreasing the problem and we are just about to turn the corner.
Do you support the process by which the athletic field was funded?
Absolutely! We funded the activities and athletic complex within current budgeting without raising the tax mill rate (which is still one of the lowest in the Fox Valley). We are now able to use this investment as a revenue generator through naming rights and advertising, which further provides finances we can put towards providing the best for our kids.
What is your philosophy on standardized testing? Standardized testing is needed but it can't be the only way we evaluate learning. Using a multitude of formative assessments to determine student outcomes is just as important. Understanding that there are opportunity costs as well; that there is only so much time in the school day to focus of evaluation while the majority should be focused on teaching/learning is just as important.
How do we help students who fall short of academic standards for a given grade? That would depend on the needs of the individual student. Each student learns differently. When a student is falling behind, that is when we need to intervene and spend more direct teacher/student contact. To do this, I supported changing the scheduling at Riverview Middle and Kaukauna High Schools to provide these additional opportunities.
What happened to Vision and Mission statements?
We've been working on the future of KASD from the School Perceptions survey to the Scoping Survey to evaluate the needs of KASD for the next 20 years. We've also implemented the Vision Committee to help us with this task.
As for a mission statement, we've unofficially adopted the "Kaukauna Strong" brand. To me, it means being physically, mentally, and emotionally strong. We've put a lot of emphasis on improving academics, improving athletics, and improving the well-being of every child in KASD. Statements are just words- Our actions speak for themselves!
Chad Berken
Occupation: Teacher in the Neenah Joint School District
Education: Kaukauna High School, bachelor of Arts from Lawrence University (Biology, Environmental Studies, Education), master's degree from Marian University (Curriculum and Instruction)
What publicly elected positions have you held? None
CAMPAIGN ISSUES
1) What do you consider the main issue of your campaign?
One of my concerns is the number of families choosing to open-enroll in neighboring districts. With the departure of each student, the district's budget suffers, along with its reputation. This is a complicated issue; I realize that there are no easy solutions. But, it is critical that Kaukauna work to hire and retain the best staff. Bricks, books, screens and sports are important. But, at the end of the day, it's people that engage and inspire students. Positive, personal relationships matter to kids, to parents.
2) Do you support the process by which the athletic facility was funded?
One of my goals is to increase the amount of open communication among the board, staff and community. I think this open communication was lacking in this particular process.
3) What is your philosophy on standardized testing?
Standardized tests can be a useful tool to help assess student learning. However, each test carries a cost–both financial and in terms of lost instructional time. We need to make sure that any tests we are giving students are valid and essential to their success. I believe we need to minimize the time students spend taking tests and maximize the time they spend on quality learning experiences.
4) How do we help students who fall short of academic standards for a given grade?
I believe the best way to help any students in to hire and retain the best staff and provide them with the tools they need to meet the increasingly diverse needs of students.
5) Whatever happened to Vision and Mission Statements?
Kaukauna has a District Vision Committee that is tasked with developing and refining a Vision for the district. I believe this committee is working to establish a vision and long-term plan, and I look forward to working with this group.
Kathryn J. Breitzman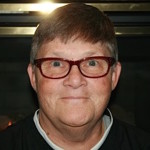 Age: 69 years old
Occupation: Retired educator (2003) taught for 34 years, 33 in Kaukauna-third grade, gifted and talented and second grade
Education: UW-Oshkosh, Bachelor of Science-Lower Elementary Education-graduated in 1968.
Community Service: Adopt a Highway (CE from Highway 55 to Loderbauer Road) initiator-1992, Lifetime member of 1000 Islands-past board member, Groundbreaking program co-chair for new K.H.S.-1997, Volunteer for playground construction at Dr. H.B. Tanner and Electa Quinney Schools-before 2003, Golf Fore Kids volunteer-proceeds to Moon Beach Camp for children on the autism spectrum-at least the last six years-ongoing, S.T.E.P. Worker in Dr. H.B. Tanner computer lab-2008-2011, First Women's Build for Habitat for Humanity participant along with numerous other builds, Community Blood Donor-ongoing-5 gallons, Volunteer in the LMC and first grade classroom-2015-2016
Publicly elected positions: none
What do you consider the main issue of your campaign?
The main issue of my campaign is to develop a collaborative system of communication between community, school board, administration and educators. It will enable these groups to approach issues pragmatically, building trust, resulting in positive steps to increase open enrollment numbers in our district.
Do you support the process by which the athletic field was funded?
I am unaware of the process used to fund the new athletic facility. It was not transparent to the community. That is why I'm running for school board.
What is your philosophy on standardized testing?
Standardized testing serves a purpose, that being a tool to measure how well students learn the skills they'll need to meet state standards. It does not, however, test leadership, motivation, critical thinking and creativity. Standardized tests should not be used to drive curriculum.
How do we help students who fall short of academic standards for a given grade?
Elementary students are afforded one-on-one opportunities with support staff. Middle schoolers may participate in Eagle Academy, in smaller group settings. Students falling short of academic standards are afforded opportunities in remedial programs in summer school. Students in all schools that belong to the consortium may attend a school of their choice, as long as personal transportation is provided.
Whatever happened to Vision and Mission Statements?
The Kaukauna Area School District has a District Vision Committee, launched in October, 2015. Information can be located at the Kaukauna Area School District internet site, under DISTRICT.