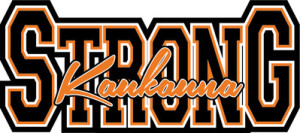 By Dan Plutchak
Kaukauna Community News
KAUKAUNA — Kaukauna will choose three school board members from a field of five when voters go to the polls April 5, 2016.
We've reached out to the candidates and will send them a questionnaire with that includes questions that we think voters will want to know.
What do you think we should ask them?
Post your questions for the candidates as a comment, or message the page.
We'll post the answers our our Facebook page in mid-March so voters can have a chance to read and respond.
Three of the seven seats on the Kaukauna Area School District school board are up for general election on April 5, 2016.
Incumbents running are:
Chris Bouressa,
Tim Reichenberger
Mark Miller filed for re-election.
Challengers are:
Kathryn Breitzman
Chad Berken
Please visit and like Facebook.com/KaukaunaCommunityNews to get local news in our news feed.