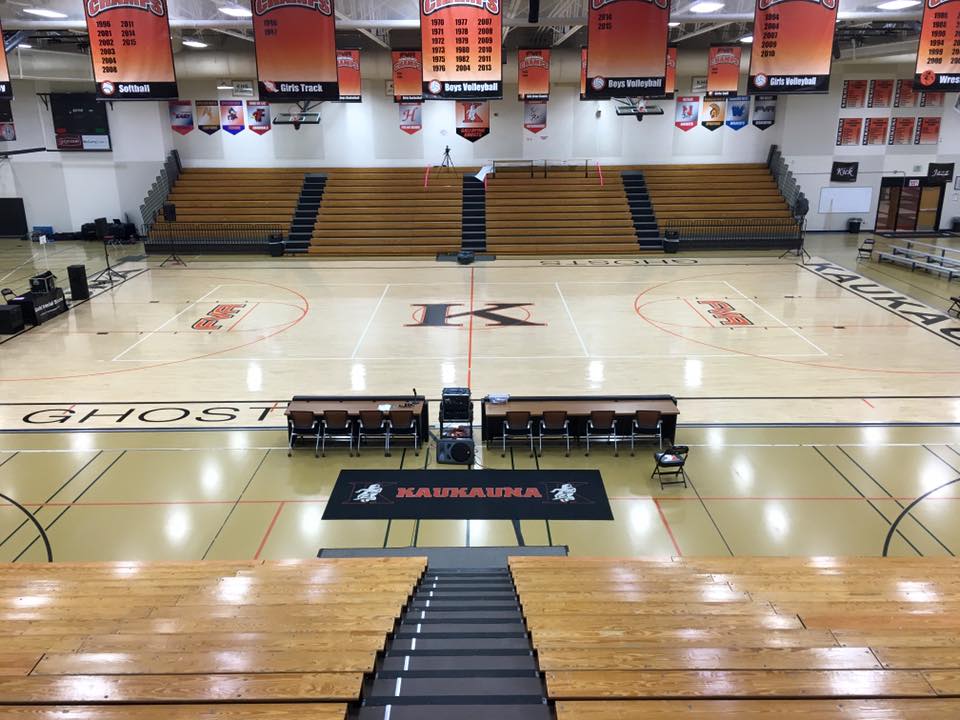 KAUKAUNA — The Kaukauna girls basketball team gets its first playoff game at home Feb. 23, 2016 when regionals begin in the WIAA Division 2 basketball post-season tournament.
The No. 8 seed Ghosts host No. 9 seed Marinette at 7 p.m. at Kaukauna High School.
The game is in effect a play-in game, with the reward for the winner being a trip to No. 1 Pulaski on Friday, Feb. 26, 2016.
If Kaukauna gets hot, they could end up back home, with Kaukauna hosting the sectional semifinal March 3.
Complete Division 2 brackets are HERE
The girls championships are March 10-12, 2016 at the Resch Center in Green Bay