OSHKOSH — Two boys escaped a dangerous situation Monday after being accidentally locked in a hot car.
According to the Winnebago County Sheriff's office, the two boys were secured in their car seats when their mother accidentally locked her keys in the car.
Luckily a Winnabago County Sheriff's Deputy was able to respond quickly and free the boys.
"They couldn't get out of their car seats and it was getting hot very quickly. I just wanted to say how kind, quick thinking and compassionate this officer was," the mother told the sheriff's office according to a social media post.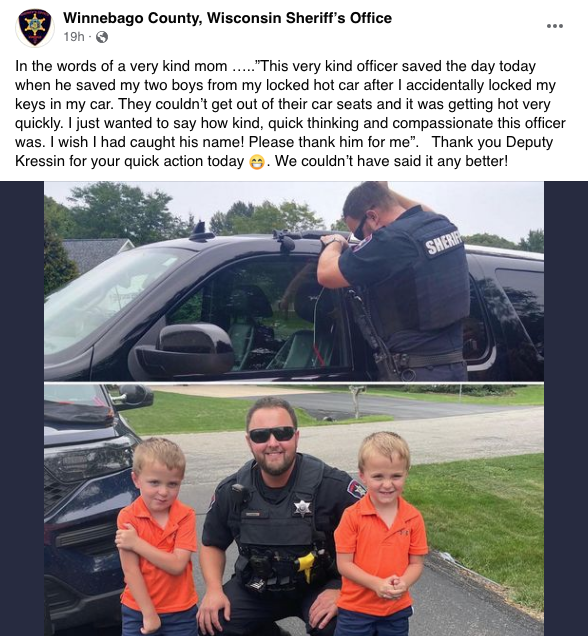 Dangerous temperatures remain in the area.
According to the National Weather Service, dangerous heat is expected for Wednesday, with locations in central and east-central Wisconsin seeing the highest heat index values (100 to 110).
Excessive Heat Warnings and Heat Advisories have been issued for these locations.
Take the necessary precautions if you have to be outside on Wednesday.