LA CROSSE — Olivia VanZeeland returned to the WIAA State Track and Field meet on a mission, and on Saturday, the mission was accomplished.
VanZeeland reclaimed the Division 1 high jump title that she first won in 2019. The following year was wiped out by the pandemic, and a late-season injury a year ago prevented her from competing.
But on Saturday, VanZeeland was the only jumper to make 5'4″ putting a fitting end to her high school career.
Sophomore Alexa Kinas had two podium finishes Saturday with a fourth-place finish in the 400 meter dash and a fifth-place finish in the 800 meter run. She placed ninth in the triple jump Friday.
Eve Van De Hey also finished on the podium Saturday with a sixth place finish in the Division 1 long jump.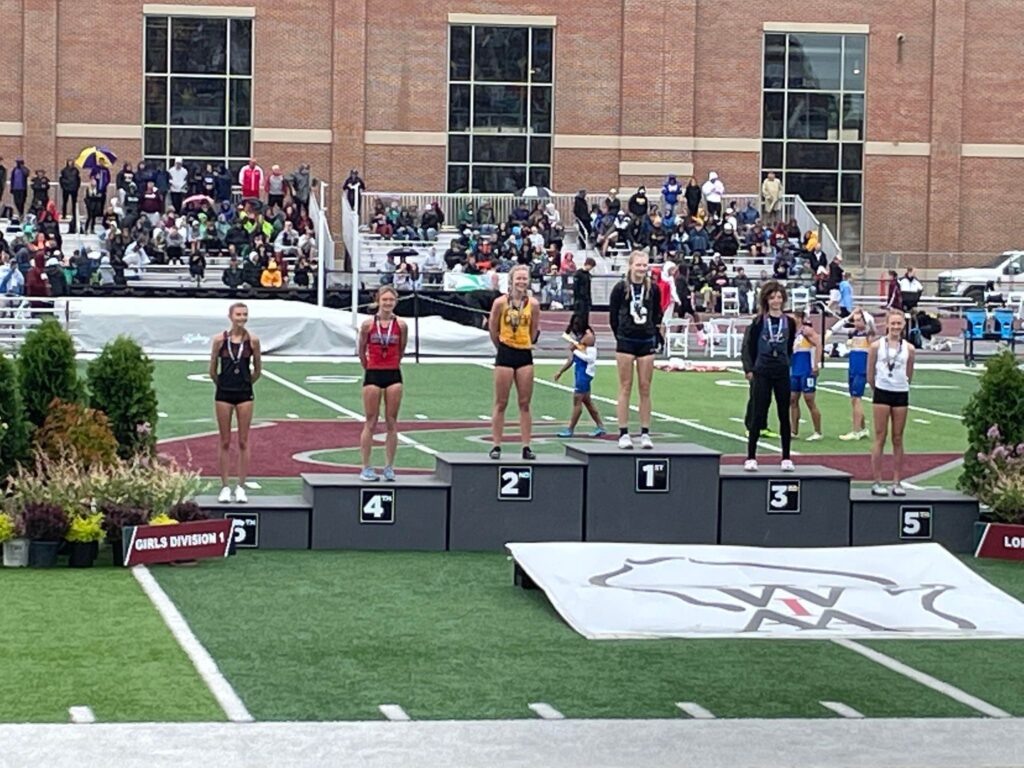 Sophomore Sydney Fauski finished 17th in the 1600 meter Saturday, after finishing 15th in the 3200 meter run Friday.
Sophomore Katie Jenson had a strong discus event Friday, finishing ninth.
On the boys side Saturday, Junior Aaron Schimke finished 13th in the 3200 meter run Saturday and 11th in the 1600 meter run Friday.
Mason Bodenheimer finished 17th in the 400 meter dash prelims.
Sophomore Andrew Milhans finished 21st in the 800 meter run.
(Send updates and corrections to news@kaukaunacommunitynews.com)
---
Sponsored post
---
.
.
.