APPLETON — An Appleton man is in custody and receiving mental health services after threatening himself and others with a gun, launching a massive police presence.
Appleton were called about 10:15 a.m. Thursday to 1213 South Matthias St. where callers told police an Appleton man pointed a gun at another person and then pointed the gun at himself, according to an Appleton Police Department news release.
The man then made his way to the roof of Saint Bernadette Parish.
While on the roof the man fired two rounds into the air, but no one was injured.
When officers arrived, they entered the surrounding occupied buildings and remained with the occupants for the duration of the call to keep them safe.
Neighbors in the immediate area were given a shelter in place notice and Johnston Elementary and Appleton East High School were placed in a yellow lockdown keeping students safe inside the building.
Special Weapons and Tactics personnel from the Fox Valley area arrived and secured a perimeter.
Negotiators from the Appleton Police Department maintained dialogue with the man until he ultimately safely surrendered.
The 33-year-old man was taken into custody and transported to the Outagamie County Jail where officers and jail staff are working in conjunction with mental health services to provide additional resources.
The Appleton Fire Department, Outagamie County Sheriff's Office, Brown County Sheriff's Office, Winnebago County Sheriff's Office, Grand Chute Police Department, Wisconsin State Patrol, Green Bay Police Department, and Gold Cross ambulance assisted. The investigation is ongoing and we will provide additional information when we are able.
---
Sponsored post

Don't miss out on these great ribeyes! Check out the latest flyer from our Kaukauna or Little Chute stores. Download it here: KaukaunaCommunityNews.com/pig-flyer.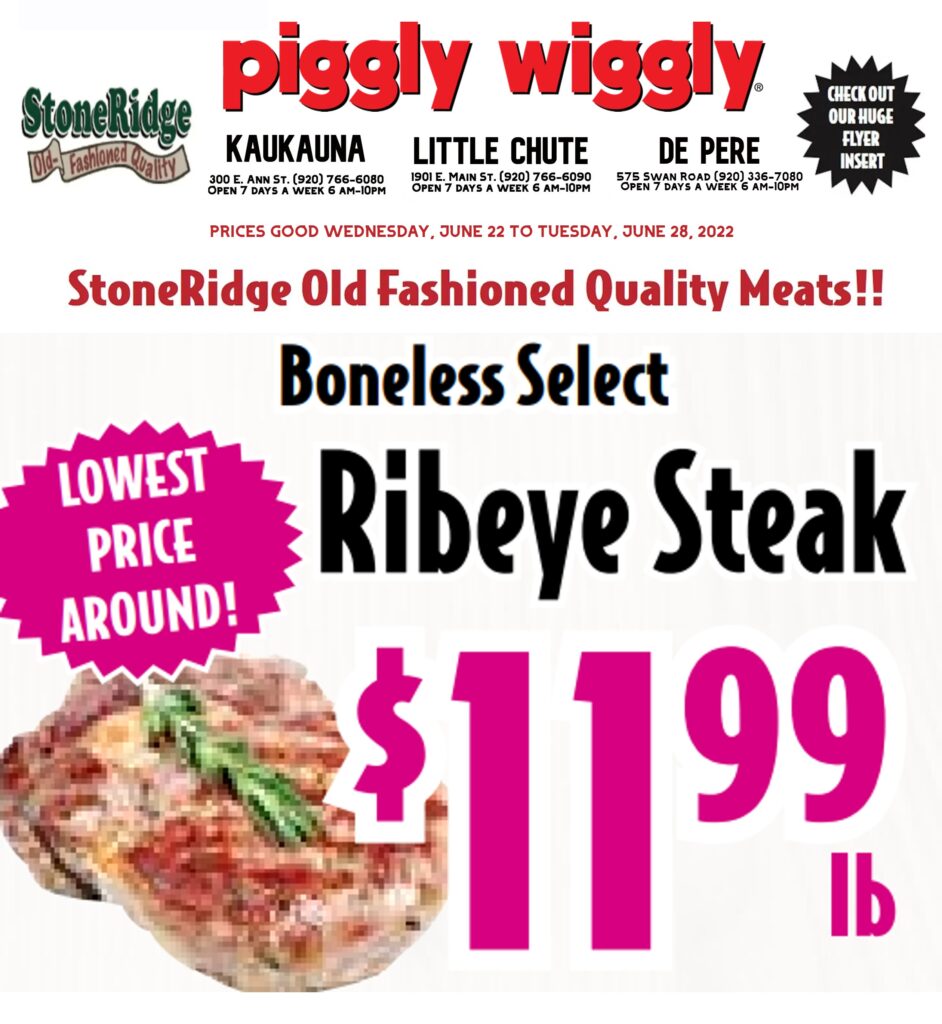 ---
.
.
.