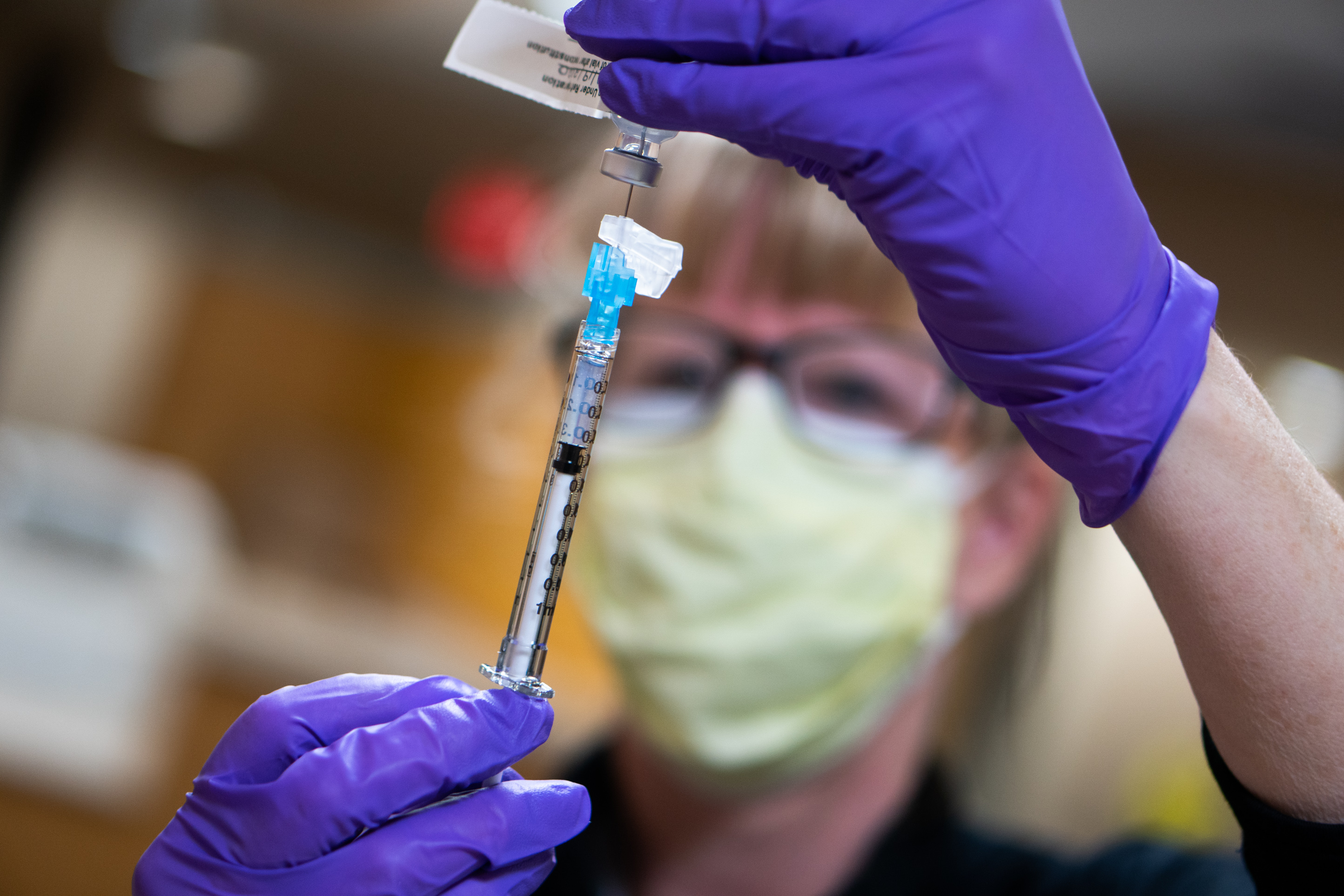 APPLETON (KCN)– People who registered for an appointment at the Fox Cities COVID-19 Vaccine Clinic (FCCVC) but were told that they had been put on a waitlist will be assigned a new appointment starting next week and continuing into the following week.
The clinic is located at the Fox Cities Exhibition Center, 355 W. Lawrence Street, Appleton.
"We would like to extend our gratitude for the patience and understanding from those affected," Natalie Vandeveld, Public Health Officer/Manager for Outagamie County Public Health Division said in a news release.
"Our efforts in supporting this clinic, in a collaborative manner, helps vaccinate as many people as we can knowing the vaccine is a scarce resource that is currently in high demand," she said.
The new appointment system will not match original time requests, instead it will assign people to time slots based on when they completed their registration.
For example, someone who registered at 9:30 a.m. on Friday, Jan. 29 when registration opened, will get a spot sooner in the
week than someone who completed their registration at 9:35 a.m.
For context, there were more than 300 people who completed their registration between 9:30 a.m. and 9:35 a.m.
"Balancing the need to maintain people's personally identifiable information with the desire to expedite appointments and vaccine administration, this process was identified as the best option," said Kurt Eggebrecht, Appleton Public Health Officer and FCCVC Incident Commander.
"Individuals that receive an appointment maintain the option to decline their opportunity to be vaccinated at this clinic. This will provide us an efficient way to redeploy vaccines assigned to those that have already received the vaccine elsewhere to others in need."
Appointment recipients for next week's clinic will receive an email confirmation from "Fox Cities COVID-19 Vaccine Clinic" over the weekend; the subject line will read: "You Have An Appointment…" These email confirmations will not be sent all at once. Appointment recipients can also expect to receive an automated phone call, asking them to check their email inbox for
the confirmation email.
If the recipient has already gotten their vaccine elsewhere, or needs to decline the appointment for other reasons, they will have the ability to cancel. However, if they cancel their assigned appointment, they will need to wait until additional clinic capacity is offered to the general public to reschedule.
Those from the FCCVC waitlist have been prioritized, and depending on vaccine availability, can expect to get an appointment over the next couple of weeks. They will receive an email confirmation and automated phone call when they have been assigned a timeslot. Furthermore, people from this waitlist who do not have an appointment next week will be given the first
available opportunity to get vaccinated as cancellations are made throughout next week. For more information or to schedule an appointment when more vaccine becomes available please visit: www.foxcitiescovidvaccine.com.