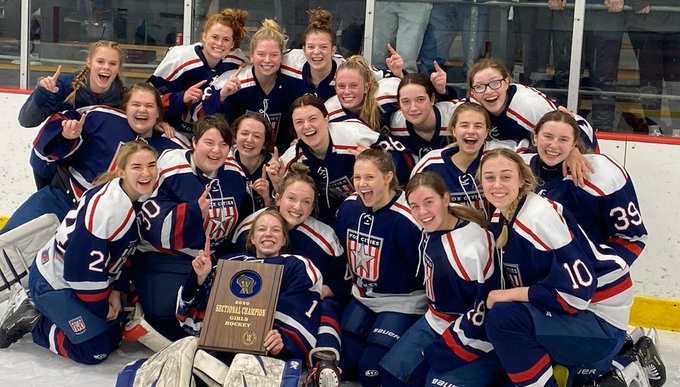 MOSINEE — The Fox Cities Stars girls high school coop hockey will return to familiar ice this week.
The defending state championships advanced to Friday's semifinal game at the Veteran's Memorial Coliseum in Madison with a 6-2 win over D.C. Everest Friday night in Mosinee.
A year ago, the Stars beat Hudson, 6-5 in double overtime in Madison to claim its first state championship.
The team includes players from Xavier, Fox Valley Lutheran, St. Mary's Central, Little Chute, Kimberly, Kaukauna and Freedom.
During play-offs and state tournament events, the team will be referred to as the Xavier Co-op Team, as Xavier is the lead school.
The state championship finals on Saturday, March 7, will be broadcast free HERE. Brackets are HERE.
State qualifiers:
GIRLS
Xavier (Fox Cities Stars)
Hudson
Middleton
Beloit Memorial
BOYS
1 Chippewa Falls
1 Notre Dame
1 Verona
1 University School
2 Northland Pines
2 Rice Lake
2 Sommerset
2 St. Mary's Springs