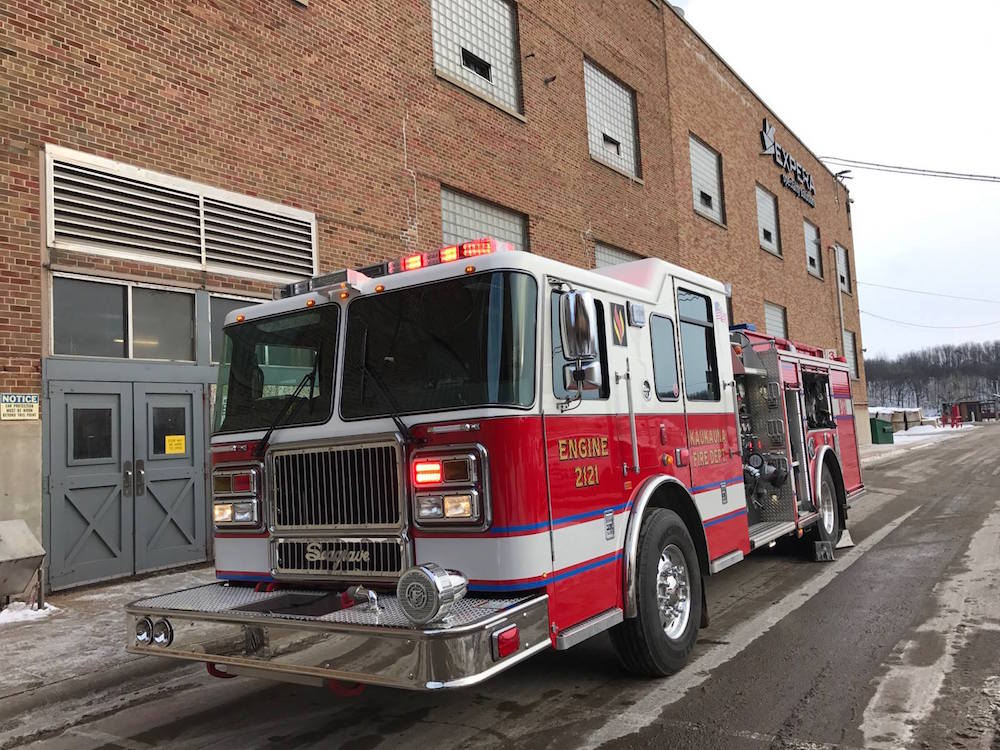 KAUKAUNA — A hopper containing 40 tons of coal caught fire Thursday morning at the Thilmany paper mill, which sustained no damage to the plant and no injuries.
The Kaukauna Fire Department responded this morning, at approximately 4:45 am to the fire at 600 Thilmany Rd.
When crews arrived on scene they found a coal hopper with approximately 40 tons of coal on fire.
Access to the storage hopper was limited but, firefighters were able to direct hose-lines onto the fire. The fire response team from the Thilmany Plant assisted the Kaukauna Fire Department with extinguishing the fire.
No damage was done to the facility and no injuries occurred.
The loss was limited to the supply of coal on site which is estimated to be worth $3,000. The Ahlstrom-Munksjö Thilmany Plant remained in full operation during the incident.