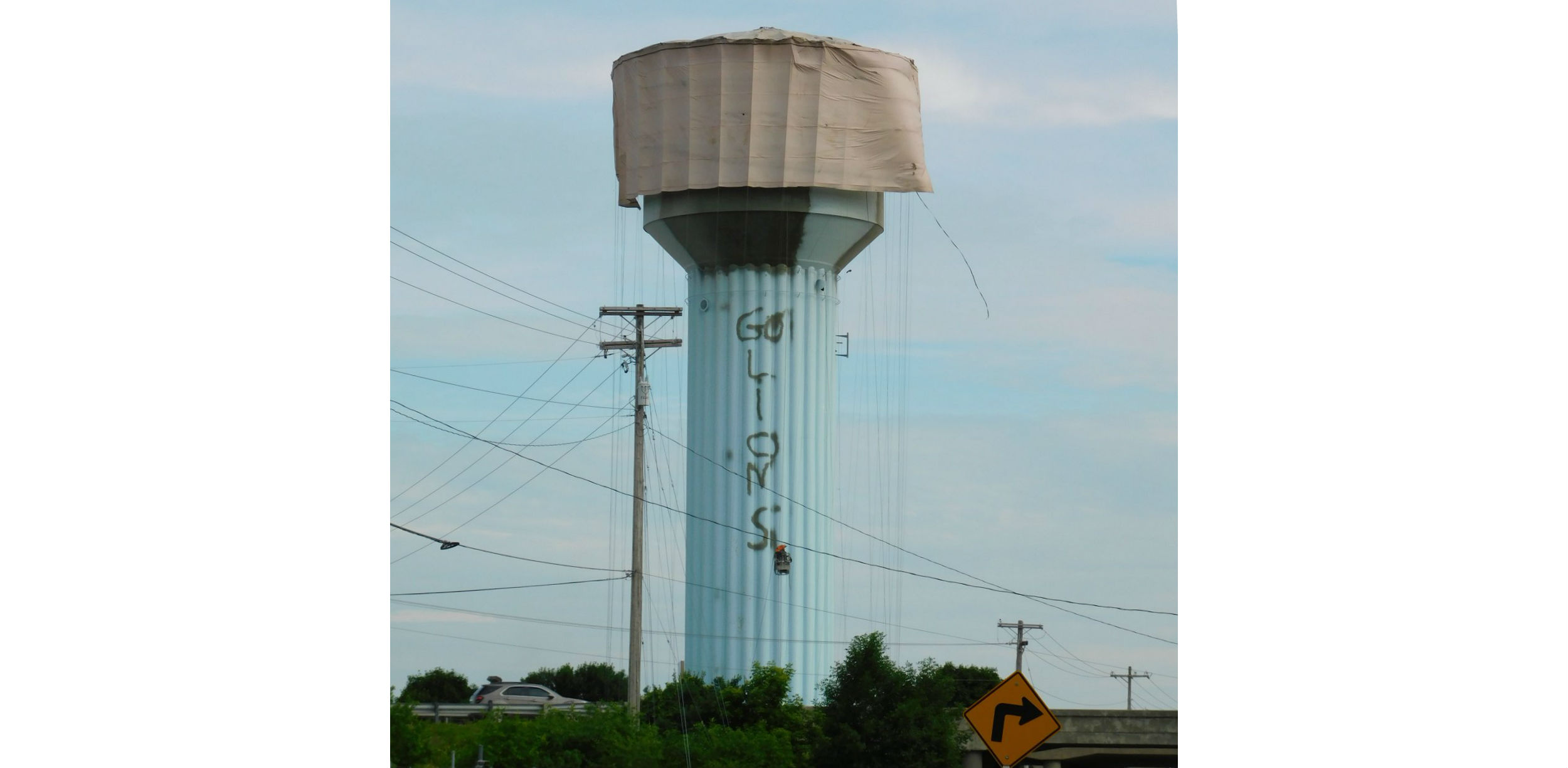 KAUKAUNA — Employees of businesses near the recently painted Kaukauna water tower near I-41 are fuming after discovering spraypaint from the project drifted onto their vehicles.
Craig Vantoll of Electric Motor Services told WBAY-TV that about a month and a half ago he noticed blue paint overspray on employee vehicles parked at the company. Shortly after, white paint appeared on the cars.
The contractor, V&T Painting 0f Michigan was in charge of the water tower project.
Back in may, the company gained notoriety after one of its workers sand blasted "Go Lions" into the side of the soon-to-be-painted water tower. The message was likely a reference to the Green Bay Packers NFC north football rival from Detroit.
Although many on social media found that incident humorous, the paint incident has become expensive.
People whose cars suffered paint damage have submitted claims ranging from $1,200 to $1,300, according to WBAY.
Kaukauna Utilities says V&T Painting has turned the situation over to its insurance, however Kaukauna Utilities says it's withholding a portion of the more than $400,000 project price, according to WBAY.
"We want to make sure that our customers have their vehicles inspected and taken care of," Kaukauna Utilities General Manager Jeff Feldt told WBAY.