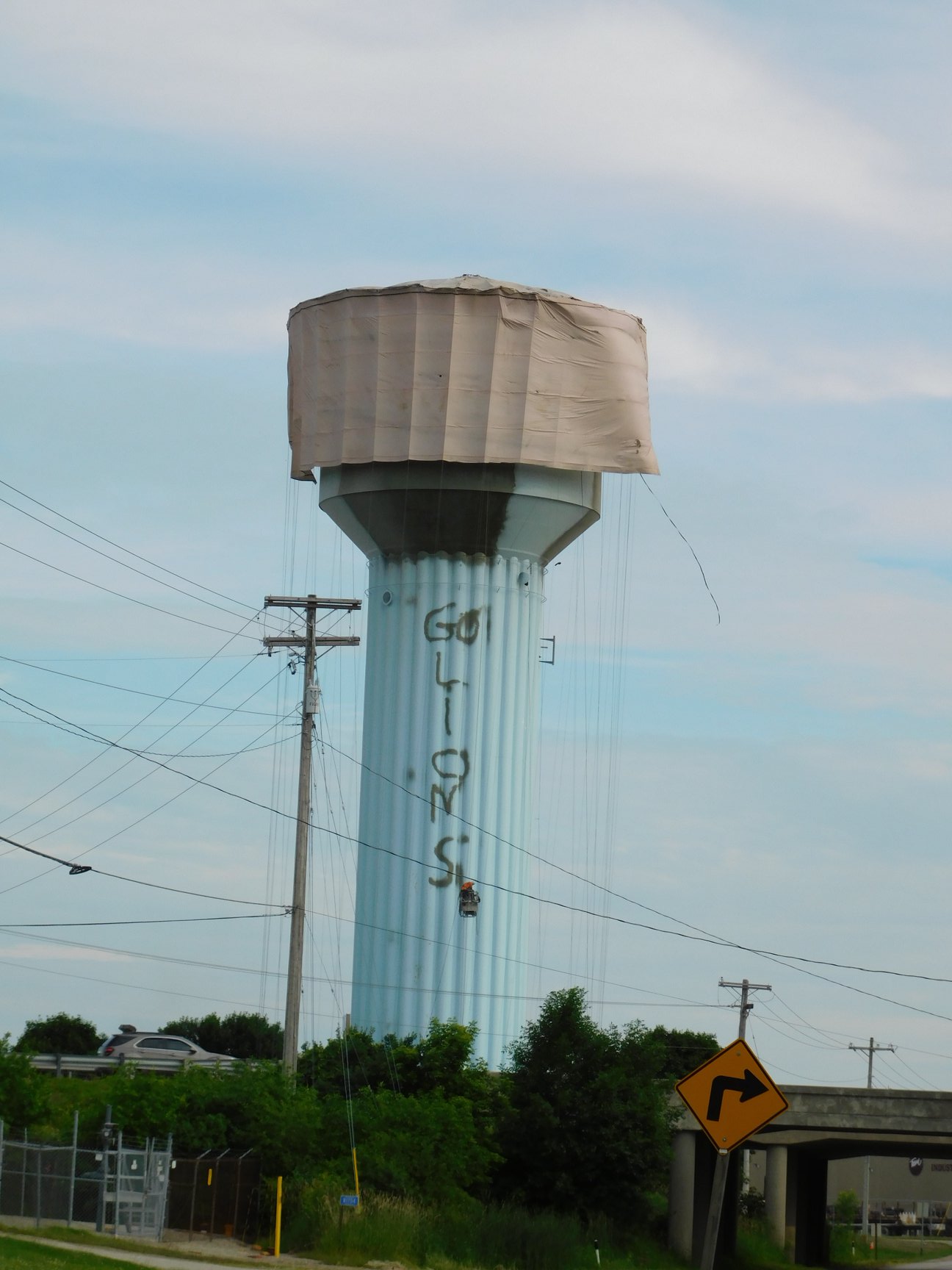 KAUKAUNA — Just miles from Lambeau Field, a mischievous Lions fan appears to be trolling the Green Bay Packers.
The city of Kaukauna currently is having one of its water towers painted along Interstate 41, the main highway heading north to Green Bay.
This week, the words "Go Lions" were sand blasted in large letters along the side of the water tower, as shown in a photo posted to Facebook by Kaukauna resident Allison Mischler.
"Our painters must be from Detroit!" she wrote.
Kaukauna, a paper mill town along the Fox River, is 20 miles south of Green Bay. The highway is the main route for fans as they head north to see the Packers.
Commenters on the post joined in on the fun.
One commenter noted that Lions' quarterback Matthew Stafford spent Father's Day golfing in Wisconsin at Whistling Straits along the shores of Lake Michigan.
"Matt Stafford was at Whistling Straights on Sunday. Coincidence?" he wrote.
It's unclear if the water tower will be completely painted over and the offending message removed before the football season begins at the end of summer.