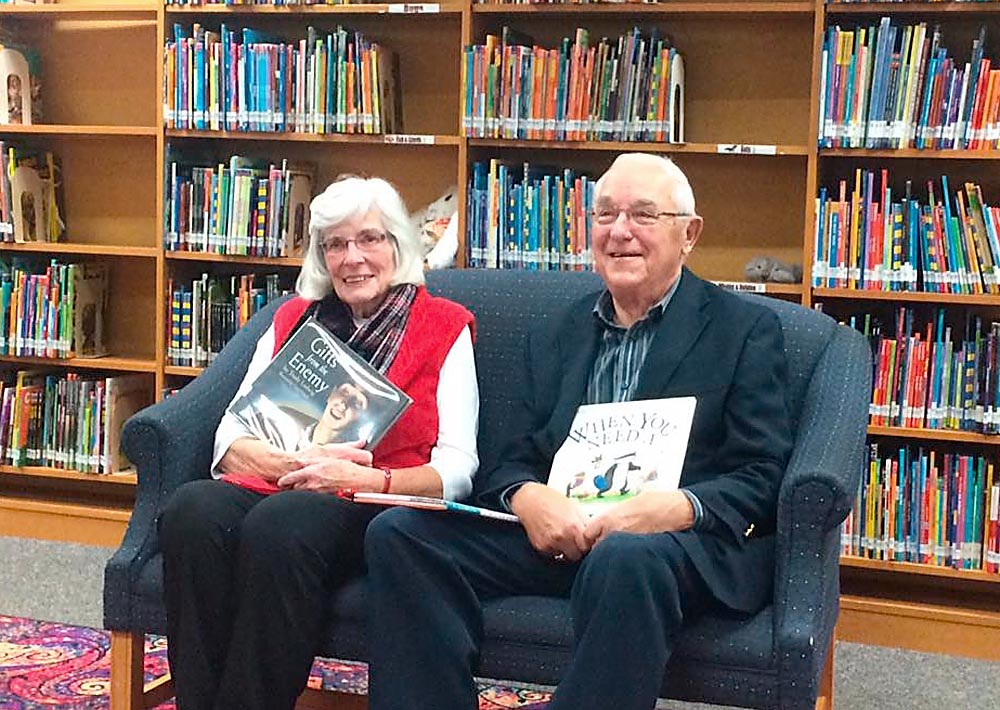 KAUKAUNA — Lester Abel, 84, who founded Abel Insurance in 1967 and became active in many civic organizations died May 31, 2007 at the age of 84.
Funeral services are set for 3 p.m. Sunday, June 4, 2017 at Immanuel United Church of Christ, 510 Sullivan Ave., Kaukauna. A visitation will begin at 1 p.m. at the church until the time of the service.
Abel was born in 1933 on a dairy farm in Greenwood, Wisconsin and moved to Kaukauna in 1954 to begin work at Thilmany Pulp and Paper.
He worked at the mill until starting the insurance company, according to his obituary. Over the years, Abel Insurance has been an active contributor to community causes.
Read the full obituary at http://www.wichmannfuneralhomes.com/
Abel married Joyce Meyer at Zion United Church of Christ in Greenwood, and the couple recently celebrated their 60th wedding anniversary.
In December, 2016, Lester and Joyce Abel were recognized for their contributions to Kaukauna Schools.
Abel was a member of Immanuel United Church of Christ where he served on the Christian Enlistment Community, the building committee, and as a head usher for many years.
He was also a member of the Kaukauna Alcohol and Drug Abuse Board, Kaukauna Educational Enhancement Network (KEEN), the Redevelopment Authority for the City of Kaukauna, Kaukauna Development and Design Committee, as a strategic planner for the Kaukauna School System, was a member of the Kaukauna Kiwanis Club and the Appleton Masonic Lodge #349.
He also enjoyed volunteering at the Grignon Home and 1000 Islands Environmental Center.
Abel is survived by his wife: Joyce Abel of Kaukauna; a son: Mark (Jackie Haen) Abel of Kaukauna; a daughter: Kay (Mark Priebusch) Abel of Sherwood; two granddaughters: Marie (Dan) Putman and Janel (Kyle Megna) Abel; a brother: Ronald (Jean) Abel of Marshfield; and a sister: Janis Priewe of DePere. He was preceded in death by his parents, and by a brother-in-law: Daniel Priewe.