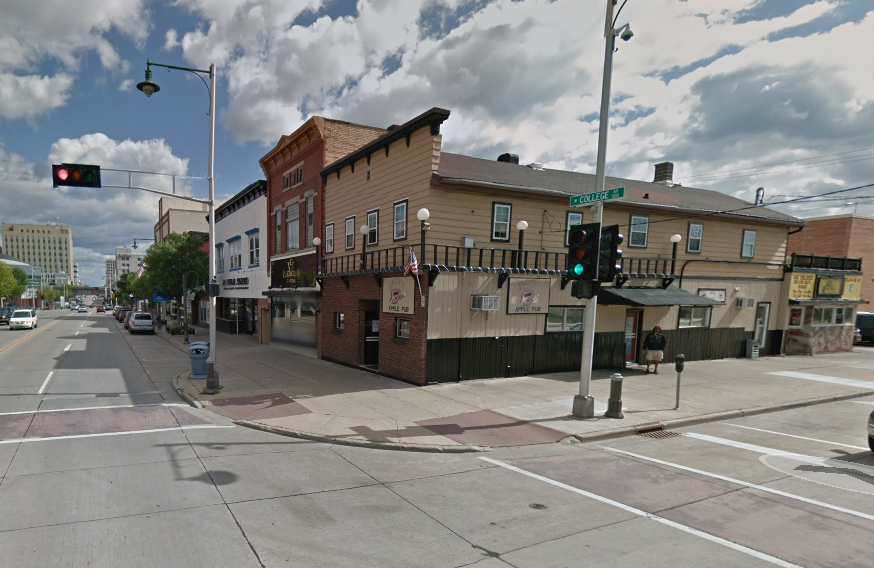 APPLETON — One man is dead after being shot by police during an incident early Sunday at an Appleton bar.
Officers working foot patrol in the 500 block of West College Avenue were first notified of a shooting occurring inside the Apple Pub, 535 W. College Ave., at 1:38 a.m. Sunday, May 21, 2017.
Upon arriving, officers could see patrons exiting the bar and took up positions at the front and side doors of the business.
According to the Appleton Police Department, an officer entering the S. State Street side of the business encountered a subject with a gun. The officer fired his weapon at the subject before seeking cover outside of the building.
A team of officers entered the building to render aid to the suspect and to ensure the safety of anyone left in the building.
The suspect was transported to a local hospital but later died.
Two adults, who were inside the business, were transported to local hospitals with non-life threatening injuries sustained in the incident.
The preliminary investigation indicates this was an isolated event with no ongoing threat to the community. No officers were injured during the call, according to police.
The Appleton Police Department anticipates an update to the investigation later in the day on May 21, 2017.
Individuals having information are asked to call the Appleton Police Department at 920-832-5500. If people have information, but wish to remain anonymous, use Text-a-Tip. Text CRIMES (274-637) with the keyword APDTIPS at the start of your message.
The Appleton Police Department has contacted the Green Bay Police Department to assist in the investigation.
..