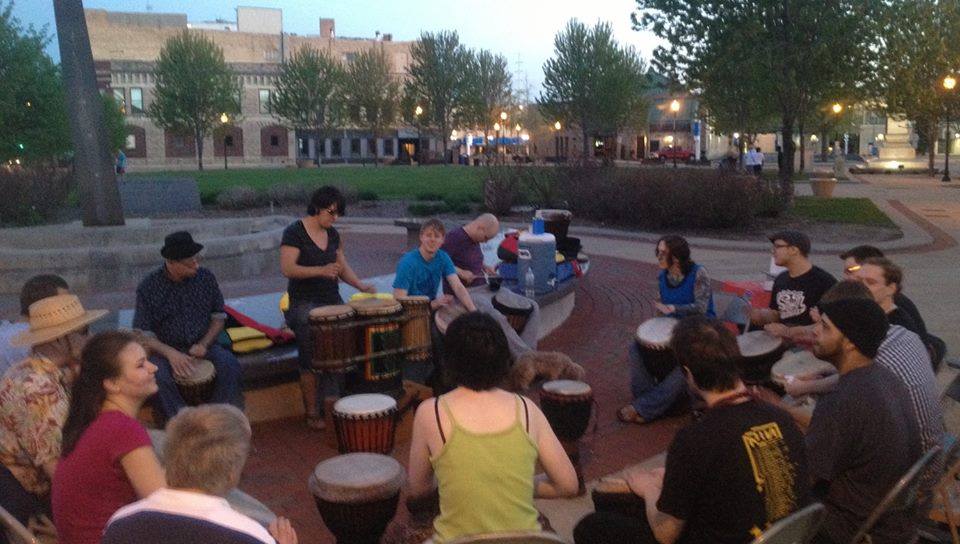 KAUKAUNA — The 2017 Electric City Experience will feature a community drum circle at the main stage that will be open to all ages, according to organizers.
The family-friendly music and community festival to returns for its third season to downtown Kaukauna beginning at noon on Saturday, June 10, 2017.
The drum circle will take place at 8 p.m. on the Kaukauna Utilities Hydro Park Main Stage. No musical experience is necessary to participate.
The festival will once again feature a fireworks display over the Fox River at dusk.
The festival features live music from more than 60 bands and solo artists, great food, vendor market, Bash for the Brave Veterans Tribute, Native American Drum and Dance Group, car show, kids games and activities, inflatables and other family fun.
The Downtown Kaukauna Farmer Market also will be up and running in its usual spot beginning early Saturday.
Tentative band lineup:
Janet Planet
Copper Box
Boxkar
The Us Project
Kyle Megna & The Monsoons
Unity the Band
The Lately
The Us Project
Big N Tasty Blues
Red Light Saints
BlackBelt YelloBelli
A-Town Unplugged
Redshift Headlights
J-Council
Bad Haji
Pam the Bear
The 432's
The Chocolateers
Pudge
The Swinging Johnsons
Max Jones & The A-Tones
Rob Anthony
Phocus Reggae
RedHawks
The Kurt Gunn Band
Green Screen Kid
Moooose: the band
Christopher Gold & the New Old Things
The Royal Blue
The Jazz Orgy
Doozey
Blues Talk
More Then Merry
Donnie Pick
Sam & Mads
Brittany and Haley
Nordlund & the Nomad Assembly
Tyler & the Streeters
The Raglanders
Leading the Blind
Sons of Kong
Feed the Dog
The Freques
Walt Hamburger Music
WISGO
The Courtney Reynolds Band
Christopher Gold
Listening Party
Tom Thiel
Auralai
Adria Ramos
Erin Krebs, Vocalist
Rage and Ruin
Beth Kille
Age of Fable
FEATherWOLF
Mark Steven Hillstrom
Miss Molly
Parker Collar
Johnny Schober
Savanna Rose
Ebony Lauren