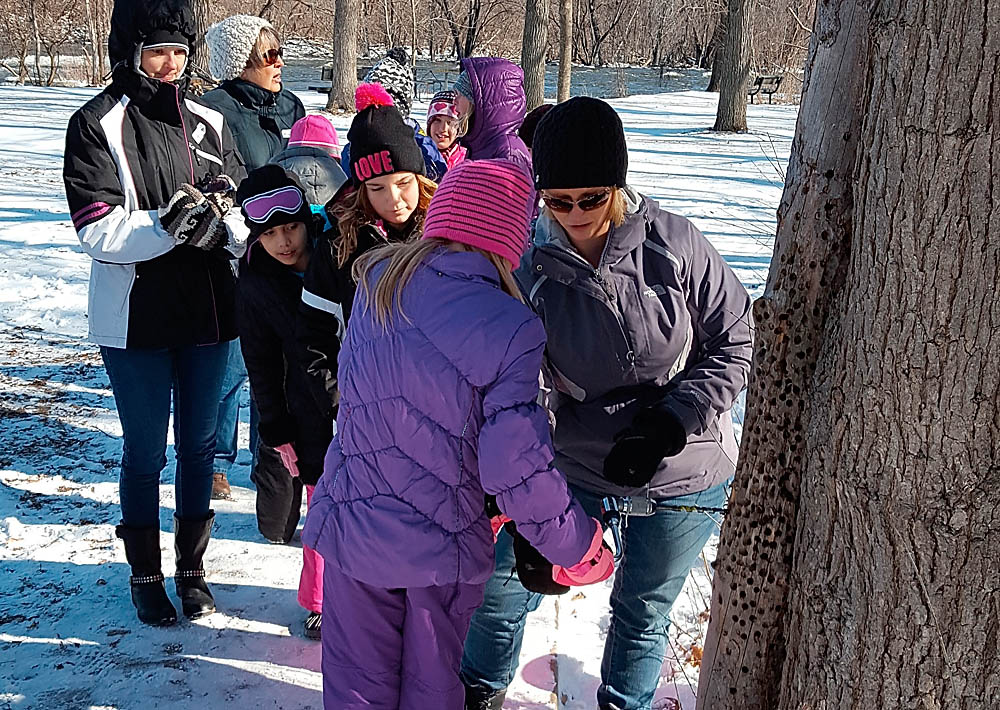 KAUKAUNA — Few things are as important to the history of Kaukauna as paper making and the area's outdoor heritage.
For decades, two programs — Paper Express and Sugar Bush — have given students the chance to learn about the processes of making paper and maple syrup, in a fun, hands-on setting.
Students are participating again this spring thanks to a community partnership with 1000 Islands Environmental Center
Paper Express is designed for third grade students and runs during the month of April, according to a Kaukauna Area School District news release.
This unique program presents the history of paper, where it comes from and a simplified process of how it's made.
During the lesson, students measure trees, calculate tree heights and diameters, mix different colors of paper as they create their own recycled paper and even try their hand at writing acrostic poems on their newly-made paper journal; the lesson allows teachers and presenters to incorporate math, art and language arts curriculum components in an engaging, out-of-classroom setting.
The Sugar Bush program, designed for fourth grade students and running during the March-spring thaw, teaches students about the history of the maple syrup-making process. Students have the chance to take part in the different steps, from identifying maple trees to tapping them to visiting the "Sugar Shack" cabin to see what the final production phase looks like.
During this year's excursion, KASD Superintendent Mark Duerwaechter joined New Directions Learning Community fourth graders for a day of fun and learning, and was excited about more than just the syrup.
"I really enjoyed watching our students learn about this really neat process. But what really caught me was talking with the program volunteers," Duerwaechter was quoted as saying in the news release. "At the Sugar Shack, I met five volunteers who have been making maple syrup for several decades. It was inspiring to hear the passion in their voices and about their interest in passing on to our young learners the importance for and love of their craft.
"And inside, the volunteers seemed just has happy to be there sharing with the students, as the students were to be there. It was really inspiring to see the community come together in such a strong way, and to watch members of our community giving up their time to help lead our future."
Thanks to KASD's community partnership with 1000 Islands Environmental Center, these programs are free to all KASD students.
Through a generous busing scholarship that comes from the Friends of 1000 Islands non-profit organization, most of the groups receive free transportation to the program as well.