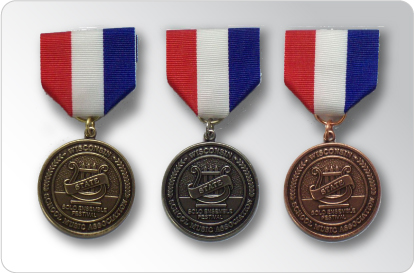 Kaukauna School District news release
KAUKAUNA — Kaukauna High School musicians experienced tremendous success at Solo & Ensemble competitions in 2017. The Vocal and Piano Solo & Ensemble competition was held Feb. 25, 2017.
More than 70 individuals and groups performed; 27 have advanced to the state competition, which takes place April 29 at the Univesity of Wisconsin-Oshkosh.
The WSMA District Solo & Ensemble Competition was held March 4, 2017. More than 80 individuals and groups performed; 37 have advanced to the State competition.
Vocal State Qualifiers
* Harmonia Jazz Choir – (Anna Bauer, Nick Bauer, Deondre Benson, Hannah Borchert, Haley Corcoran, Isaac Evers, Elizabeth Geoffrey, Trent Hoffman, Emily Koss, Janelle Knick, Matt Knick, Cori Lang, Aleksander Milanovic, Nicole Pomasl, Jordan Quandt, Nathan Raatz, Kylie Rieder, David Taylor, Jacob VanAsten, Jason VanZeeland)
* Small Ensembles:
• Barbershop Quartet: Hannah Borchert, Haley Corcoran, Emily Koss, Nicole Pomasl
• SSA Trio – Jordan Quandt, Lindsey Tews, Maggie Tienor
• SSA Trio – Hannah Borchert, Nicole Pomasl, Kylie Rieder
• SA Duet – Hannah Borhcert & Nicole Pomasl
• SA Duet – Emily Koss & Kylie Rider
• Mixed Duet – Trent Hoffman & Cori Lang
* Solos:
• Hannah Borchert – Classical Solo, Theatre Solo
• Alysa Chandler – Classical Solo
• Haley Corcoran – Classical Solo, Theatre Solo
• Elizabeth Geoffrey – Classical Solo
• Trent Hoffman – Classical Solo, Theatre Solo
• Cori Lang – Classical Solo, Theatre Solo
• Aleksander Milanovic – Classical Solo
• Nicole Pomasl – Classical Solo
• Nathan Raatz – Classical Solo
• Kylie Rieder – Classical Solo
• David Taylor – Classical Solo, Theatre Solo
• Jacob VanAsten – Classical Solo
• Jason VanZeeland – Classical Solo, Theatre Solo
• Rayna Weyers – Classical Solo
Piano State Qualifiers
* Lars Holtz, Piano Solo
Jazz and Ensemble State Qualifiers
* Solos:
• Flute – Allie Parsons, Hailey Fink
• Clarinet – Catherine Cops, Janelle Knick
• Bass Clarinet – Ian Voskuil-Mandel
• Alto Sax – Jason VanZeeland
• Tenor Sax – Justin Thiede
• Trumpet – Joseph VandeHey
• Trombone – Molly Ruffing, Cole Steben, Victoria Vandenberg
• Euphonium – Grace Eggleston
• Parade Drum – Jacob Vosters
• Violin – Nicole Hanson
• Cello – Rachel Hietpas
• Violin – Mrianda Ashauer
• Violin – Grace Graebel
• Violin – Dusko Milanovic
* Small Ensemble:
• Clarinet Duet – Janelle Knick & Rebecah Johnson
• Trombone Duet – Molly Ruffing & Piper Kruchoski
• Tuba/Trombone Duet – Chloe Vorpahl & Rebecah Johnson
• French Horn Trio – Anna D'Amico, Natalie Kuehl, & Elizabeth Diedrich
• Sax Quintet – Katrina Hochholzer, Cassie Ziesemer, Ryan Deboth, Jason VanZeeland & Justin Theide
• Brass Quintet – Joseph VandeHey, Olivia Lamers, Anna D'Amico, Molly Ruffing & Rebecah Johnson
• Trombone Quintet – Molly Ruffing, Piper Kruchoski, Natalie Kuehl, Isaac Evers & Travis Gerrits
• Violin Duet – Dusko Milanovic and Miranda Ashauer
• Violin Choir – Dusko Milanovic, Miranda Ashauer, Grace Graebel, Haley Corcoran, Allison Helein, Nicole Hanson, Tanner Hoffmann, Nathan Weaver, Clarissa Sprangers
* Wind Ensemble Flute Choir – Dre Benson, Phoenix Funk, Julia Holzschuh, Lucy Kailhofer, Chelsea Kasten, Savanna Koester, Paige Miller, Kayla Parkerson, Allie Parsons, Alaina Steffes, Halley VanderBloemen, Katie Voet, Victoria Zurakowski
* Concert Band Flute Choir – Hailey Fink, Cathryn Fox, Ella Hartjes, Shaelynn Kress, Amber Marciniak, Veronica Micke, Lily Shepperd, Autumn Steenis, Melanie Thiede, Vanessa Uitenbroek, Alyce VanDenWildenberg, Hannah Magnuson, Allison Woldt, Chloe VandeHey, Brynn Springstroh
* Wind Ensemble Clarinet – Janelle Knick, Emily Koss, Cheyanne Lynd, Sarah Armitage, Catherine Cops, Sarah Hulvey, Jaycie Glocke, Katelyn Heindel, Payten Lynch, Mikayla Martin, Brooke Biese, Rebecah Johnson, Cassie Ziesemer, Mycenzie Zakowski
* Wind Ensemble Sax Choir – Jordan Quandt, Jacob VanAsten, Jason VanZeeland, Clare Cops, Billy Davison, Ryan DeBoth, Katrina Hochholzer, Lily Hopfensperger, Clayton Huss, Kendra Keeley, Meg Lamers, Emma Menting, James Murphy, Vic Peters, Justin Thiede, Cassie Ziesemer, Anna D'Amico
* Concert Band Sax Choir – Grace Bessey, Maddie Bain, Deshaun Ellis, Noah Grinde, Nick Groshek, Raene Konetzke, Blake Lund, Meghan Nyman, Jack Prodoehl, Brodie Schiedermayer, Alexis Schmidt, Josh Stillwell, Emily Van De Hey, Collin Wormet, Elliot Wyro, Haley Ziegler, Alex Kappus, McKenzie Martin, Hailey Fink, Chris West
* Wind Ensemble Trumpet Choir – Claire Engmann, Olivia Lamers, Nathan Raatz, Rheann Hietpas, Evan Johnson, Grace Kobussen, Olivia Lamers, Adam Petkovsek, Reis Schweiner, Joseph VandeHey, Anna D'Amico, Elizabeth Diedich
* Herd of Horns Choir – Anna D'Amico, Natalie Kuehl, & Elizabeth Diedrich, Jack Hatton, Lydia Mader & Kayla Corbeille
* Wind Ensemble Low Brass Ensemble – Nick Bauer, Isaac Evers, Brittney Zimmerman, Anna D'Amico, Elisabeth Diedrich, Grace Eggleston, Travis Gerrits, Rebecah Johnson, Connor Judd, Piper Kruchoski, Natalie Kuehl, Matt Niquette, Molly Ruffing, Chloe Vorpahl, Payton Ziegler, Rheann Hietpas
* Wind Ensemble Polka Band – Katie Voet, Allie Parsons, Alaina Steffes, Brooke Biese, Phoenix Funk, Julia Holzschuh, Janelle Knick, Emily Koss, Jason VanZeeland, Catherine Cops, Jaycie Glocke, Katelyn Heindel, Joseph VandeHey, Olivia Lamers, Nathan Raatz, Anna D'Amico, Elizabeth Diedich, Natalie Kuehl, Rebecah Johnson, Nick Bauer, Connor Judd, Molly Ruffing, Isaac Evers, Piper Kruchoski, Payton Ziegler, Matt Niquette, Grace Eggleston, Justin Thiede, Samuel Brittnacher, Sam Kobussen, Rebecah Johnson, Adam Petkovsek, Rhean Hietpas, Cassie Ziesemer, Mycenzie Zakowski, Katrina Hochholzer, Kayla Parkerson, Dre Benson, Cassey Eisch, Lars Holtz
* Jazz Band 1 – Jason VanZeeland, Katrina Hochholzer, Jacob VanAsten, Cassie Ziesemer, Justin Thiede, Grace Bessey, Clayton Huss, Collin Wormet, Hailey Fink, Ryan DeBoth, Claire Engmann, Joseph VandeHey, Anna D'Amico, Nathan Raatz, Elizabeth Diedrich, Rheann Hietpas, Jack Hatton, Alex Geiger, Molly Ruffing, Piper Kruchoski, Natalie Kuehl, Victoria Vandenberg, Matt Niquette, Payton Ziegler, Isaac Evers, Nick Bauer, Haydn Thon, Jacob Vosters, Jack Bruecker, Travis Gerrits, Skyler Glaser