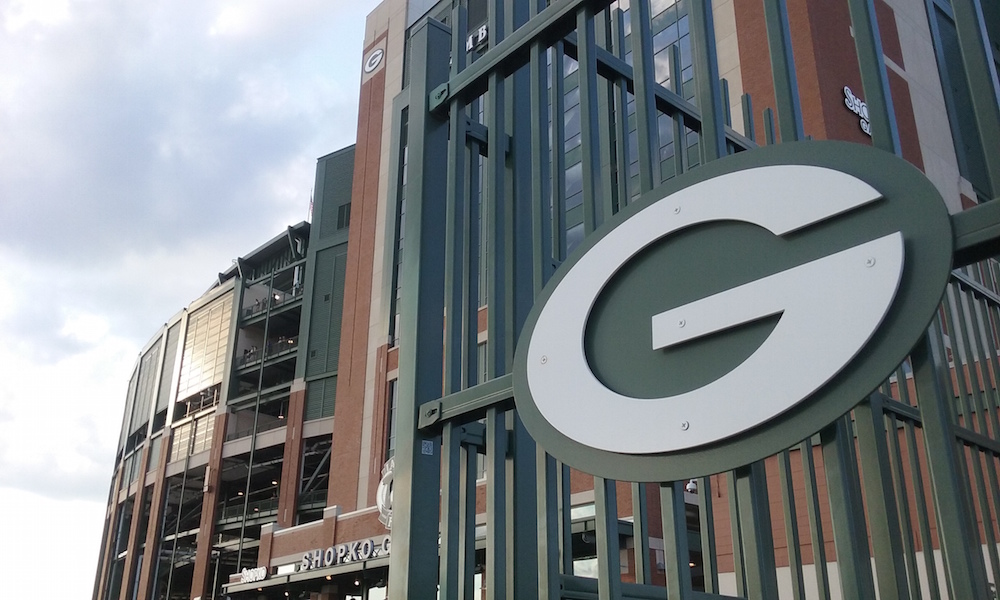 Green Bay Packers press release
GREEN BAY — Packers fans are invited to bring their energy and excitement for Sunday's Packers-Giants Wild Card game to Lambeau Field a day early for a free Packers Everywhere Pep Rally at the Tundra Tailgate Zone at 6 p.m. on Saturday, Jan. 7, 2017.
Packers President/CEO Mark Murphy will take part in the pre-game day pep rally activities by greeting fans and participating in a Q-and-A session with emcee Wayne Larrivee, radio voice of the Green Bay Packers.
Packers alumni Dorsey Levens and Ahman Green will also attend the rally to take photos with fans and discuss their thoughts on the matchup between the Packers and the Giants. To conclude the event, Packers.com's Mike Spofford and Wes Hodkiewicz will take the stage to preview the next day's game.
TheTundra Tailgate Zone will open at 5 p.m., and beverages will be available for purchase.
Fans planning to attend the rally are encouraged to sign up in advance for the opportunity to win autographed Packers giveaway items, including a Mike Daniels-signed football, Julius Peppers-signed helmet and David Bakhtiari-signed helmet.
To register for the giveaway, fans should visit http://pckrs.com/peprally and be sure to have their vouchers scanned at the rally to see whether or not they are an instant winner. Entrants must be present at the rally to win, and advance giveaway signup does not guarantee admission to the rally.
Packers Everywhere, through its website packerseverywhere.com, enables Packers fans to find official Packers establishments around the world where they can watch games with fellow fans. For more information, please visit http://www.packerseverywhere.com/.