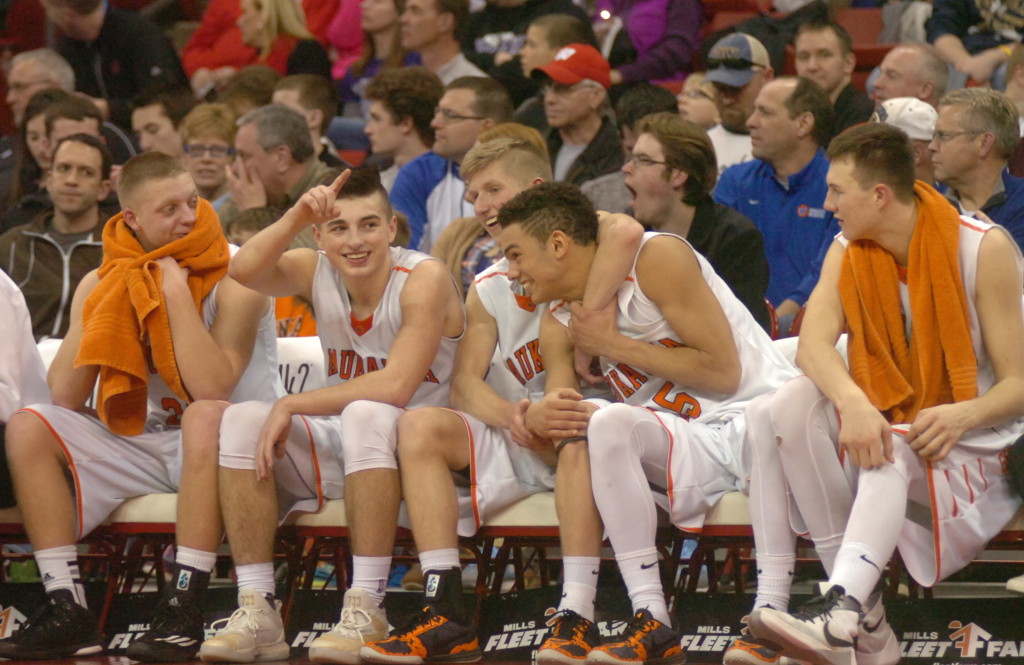 KAUKAUNA — 2016 will be remembered as the year that brought our community together, both to celebrate great accomplishments and to provide support in times of tragedy.
Since launching in January, readers have flocked to Kaukauana Community News to read and share the biggest stories of the year.
Here is No. 2 on the list:
2. Ghosts win basketball championship: The Kaukauna Ghosts capped off a dazzling season with the school's first boys' high school basketball championship Saturday, March 19, 2016 after defeating Waunakee 91-62 in the WIAA Division 2 final at the Kohl Center in Madison. At the time, the Kaukauna boys were the reigning state champions in basketball, team wrestling and volleyball. A crowd of jubilant parents, students and fans crowded the Kohl Center outside the locker room after the game to welcome their new champions following the game. 18,453 readers, Tap to read HERE.
Read the full year-in-review list HERE.