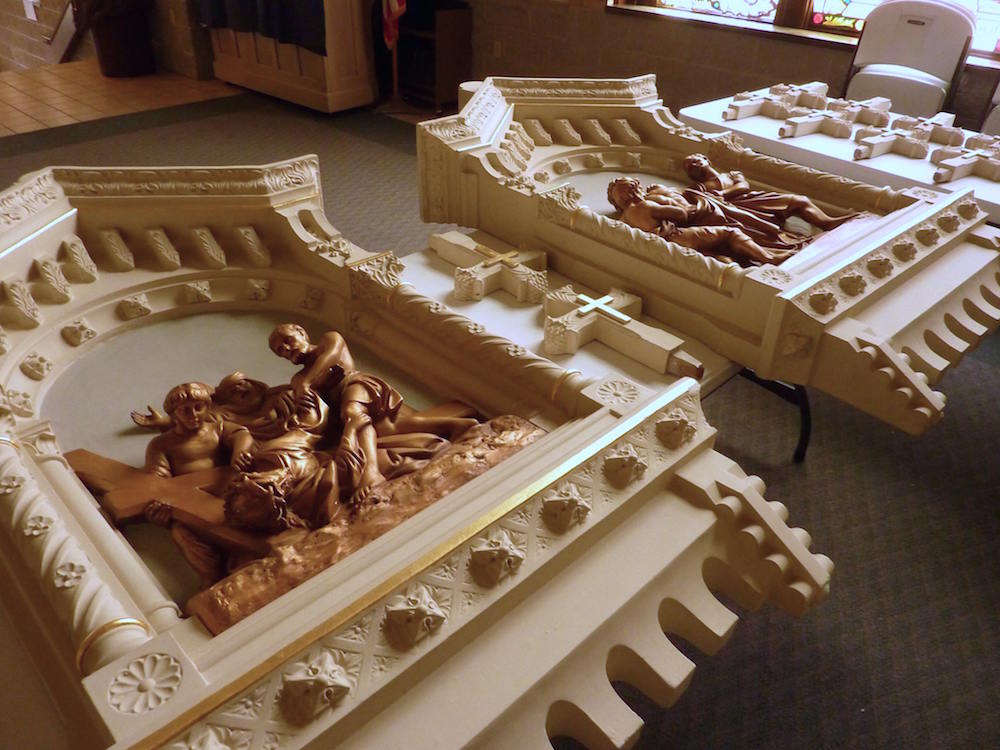 KAUKAUNA — Parishioners at Holy Cross Church in Kaukauna will worship this weekend in a newly renovated space after months of work and almost five years of planning.
This is the largest project at the church since the new entrance was built in 2001. Prior to that, the inside of the church was remodeled in 1990 when Father Jack Mullarky was a new priest at the church.
The project was a huge undertaking for the parish, but the Holy Cross community was enthusiastically involved from the very beginning.
"Every stage has been exciting because this community always makes me so happy," said Father Tom Pomeroy, "When we did the capital campaign everyone stepped up and volunteered, it was like a miracle. Then they shot past our original goal. They were wonderful in that campaign. But even as the project continued it was fun talking about it. People would come off the streets and just sit in the church and watch the painters."
The goals of the remodel were multi-faceted, from the practical ones like improved sound, air conditioning and being able to see better to more spiritual ones.
"It is my hope that the beauty of our church will help people be open to God in their lives," Pomery said. "Others will know that our community takes its faith very seriously and willing to support it."
Watching this project come to fruition is particularly exciting and gratifying for Father Pomeroy, since this is his childhood parish.
"Having grown up here it makes it even more special. I can still remember worshiping in the gym for months in 1974 during that renovation," he said.
This project impacts not only the Holy Cross community, but the city of Kaukauna as well, since the steeple was repaired and the clock faces have been relit. The illuminated clock face once again is a shining feature of the Kaukauna skyline.
Pomeroy has chronicled the renovations on his Facebook page HERE.