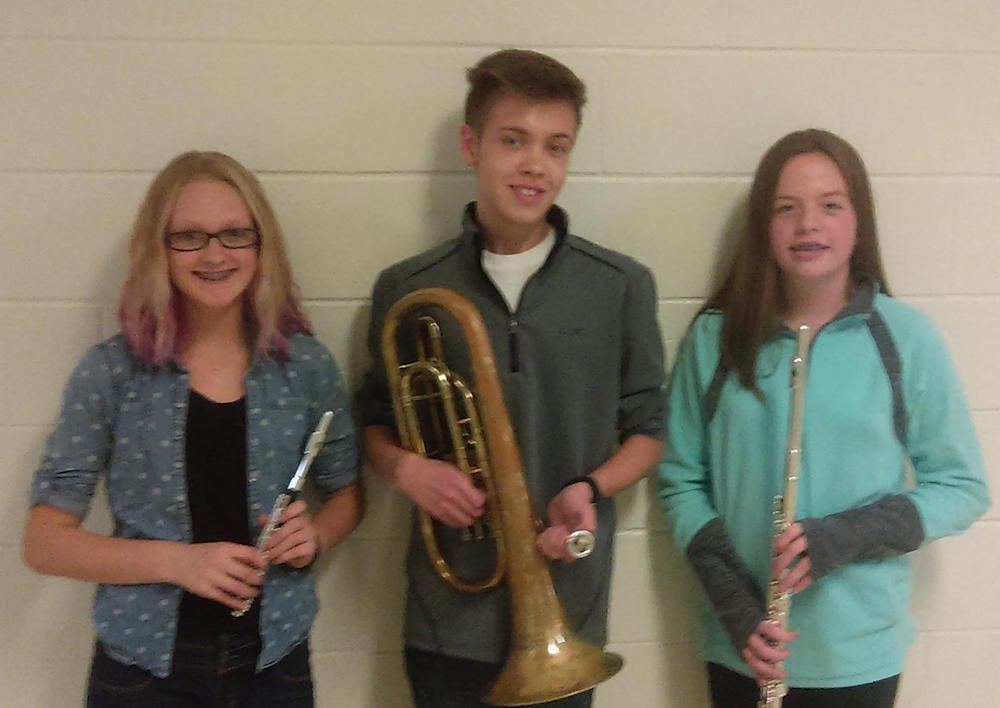 KAUKAUNA — Three River View Middle School Eighth grade band students — Taylor Nowak, Peter Lison and Emma Momberg — have been selected from more than 600 middle school students across the state as members of the UW-Milwaukee Middle School Honors Band Festival.
They will perform on campus at UW Milwaukee on Nov. 20 with a full concert band, according to a post on the school's Facebook page.
The UW-Milwuakee Middle School Honor Band Festival is one of the longest standing events of its kind, and this year marks the 50th year of honor band activities at UWM.
The festival provides the region's most motivated and accomplished middle school instrumentalists an opportunity to work with each other and with nationally recognized wind band conductors.
In addition, students participate in master classes with the UWM Department of Music's performance faculty, and they hear performances by UWM ensembles.
Ticket and other information is HERE
SCHEDULE
November 18: Festival Day 1
On-site Check-in 4:30-5:30PM (UWM Union, Kenwood Lobby). First rehearsals: 6-8PM (UWM Union Locations). Concert: UWM Symphony Band 8:15-8:45PM (Zelazo Center for the Performing Arts).
November 19: Festival Day 2
Rehearsals, UWM Faculty master classes, and guest concerts from 8:30AM-5:30PM (A more specific schedule will be available to invited students)
November 20: Festival Day 3
Final Rehearsals on a staggered schedule depending on band performance time. Detailed timelines for each band will be distributed on November 18