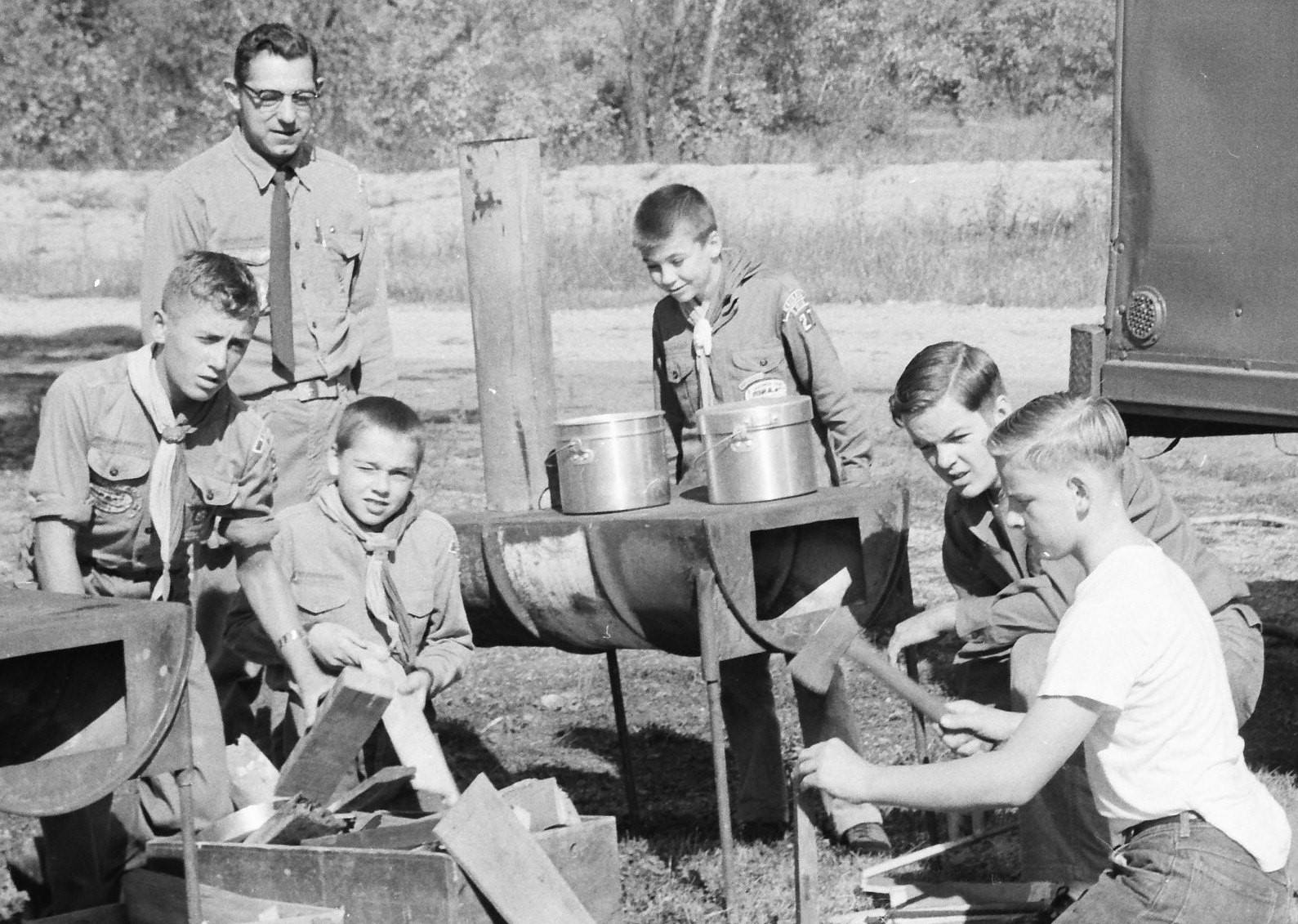 November 1960 – Camporees Field Days – Boy Scout Troop 27 sponsored by St. Mary's activities this fall. Left to right the group includes Bill Niesen, assistant leader Howard Veldman, Dan Nagan, Dennis Kern, Bob Steffens and Roger Mets.
Also, in this edition of Lyle Hansen's Kaukauna Time Machine blog:
On Nov. 24, 1960, the workers put up the city Christmas Tree. Six days later, gale force winds knocked it over, breaking 80 percent of the bulbs.
Bert W. Fargo, Mayor of Kaukauna during the depression and a former businessman, died Thursday noon at Westtown, Pennsylvania, after an illness of about a year.
Read more at kaukaunatimemachine.blogspot.com