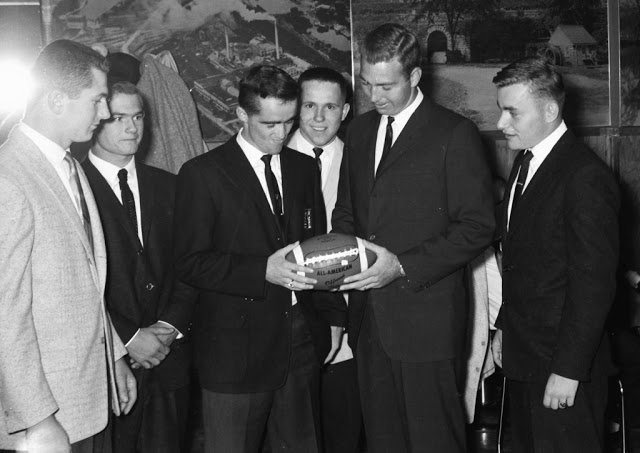 In the latest blog post at Lyle Hansen's Kaukauna Time Machine, from October 1960, Green Bay Packer quarterback Bart Starr had a few words of advice for the Galloping Ghosts' Monday evening as the Lions' Club held its annual KHS football banquet at the Elks club rooms.
Also, in the October 14, 1960 edition of the Kaukauna Times, the 1960 Homecoming festivities will get underway this evening. Queen Susan West and her attendants Abbie Brenzel and Lois Woelz will be a special attraction of the parade. The Ghost team will take their 3-0 record against Shawano being 1-2 this year.
Read the full blog post HERE.