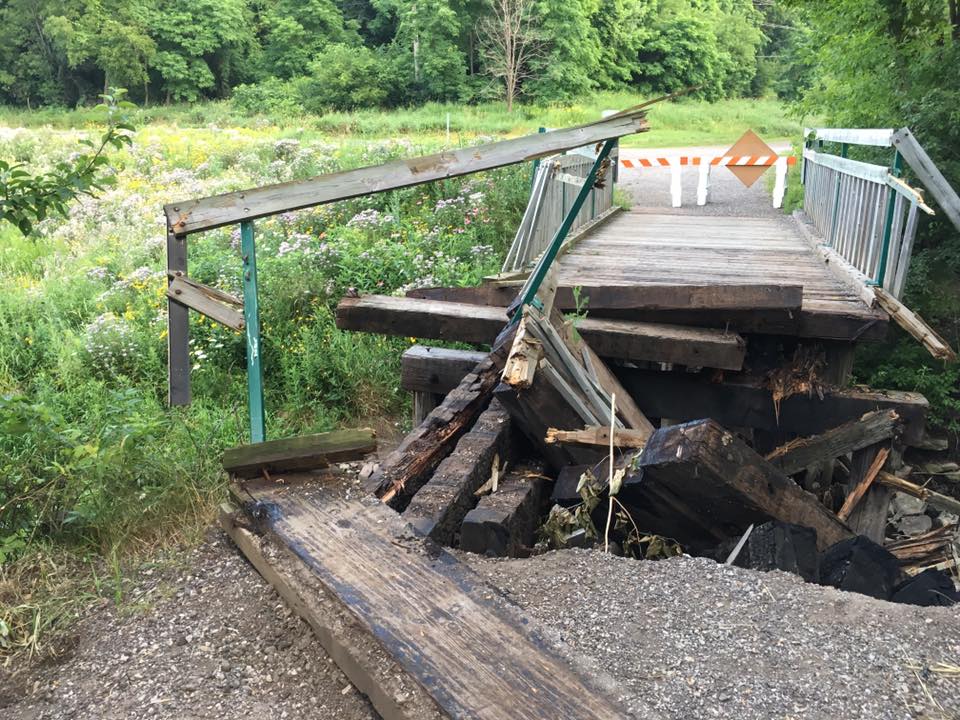 By Carrie Forster
Kaukauna Community News
KAUKAUNA — Organizers for the annual Walk for Suicide Awareness may be forced to consider alternative routes after a bridge on Konkapot Trail was recently damaged.
The seventh annual 5K Walk for Suicide Awareness will take place Saturday, Sept. 10 and uses the bridge as part of their route for their walk, which attracts between 3,000 – 4,000 walkers each year.
According to Councilman Tony Penterman, the city intends to repair the bridge, but it will take a while to complete the work, due to permitting issues from the DNR because the bridge crosses a navigable waterway and other issues. It is unlikely that the bridge will be repaired in time for the Suicide Awareness Walk.
The Center for Suicide Awareness has been contacted, according to Penterman, and was directed to work with City Planner Bob Jakl to come up with a workable alternative for the walk.
Repairing the bridge on the Konkapot Trail was one of the items on the agenda for the Kaukauna Common Council Meeting on Monday, Aug. 1, 2016.
The trail is popular with walkers, particularly those who are looking for a place to walk with leashed pets because there aren't a lot of public parks and trails that allow leashed pets. The trail extends from the Kaukauna Pool are to the CE trail. Due to the damaged bridge, walkers can no longer walk that entire route.
Penterman also indicated that the council will be evaluating the structural soundness of the bridge at the Kaukauna dog park, which was originally completed as part of an Eagle Scout Project.
More information on the walk is HERE.