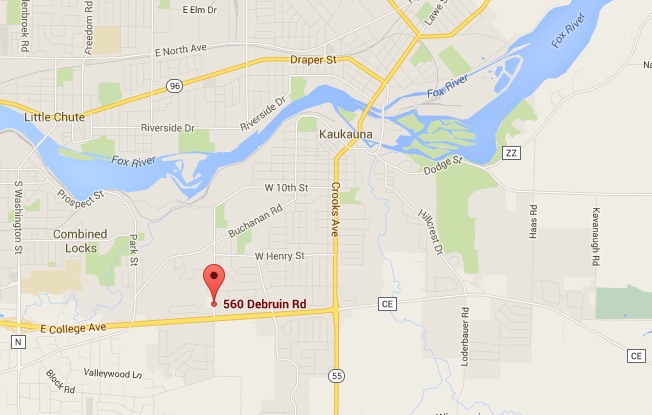 KAUKAUNA — County Highway HH, or Debruin Road, will be closed from 7:30 a.m. to 3:30 p.m. daily from Monday June 27, 2016 through Friday, July 1, 2016 between Green Way Drive and Ann Street.
The street is just north of County Highway CE and west of Tanner Elementary School.
Culvert work is being done in preparation for the reconstruction of the intersection of HH and CE, according to a post from the Kaukauna Police Department.
The intersection will eventually have a multilane roundabout (see below).
More on the project is HERE.
Drivers can access Green Way from the south and Ann Street from the north.
Dates and times closed could be extended or changed depending on weather and other factors.