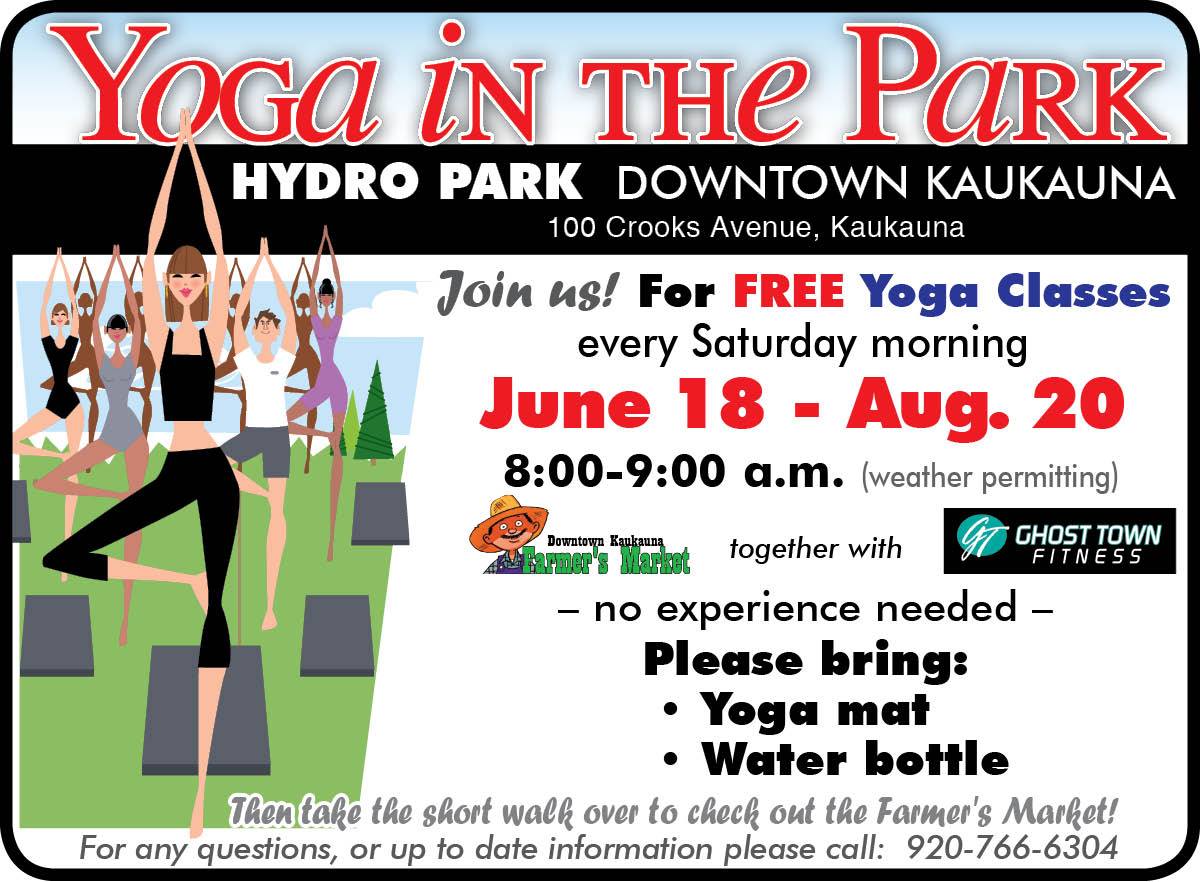 News release:
The Downtown Kaukauna Farmer's Market, together with Ghost Town Fitness is offering a free 10 week Yoga class on Saturday mornings this summer.
Classes will be held outside in Hydro Park in downtown Kaukauna, from 8 a.m to 9 a.m., June 18 through Aug 20, 2016, weather permitting.
Participants are asked to bring a Yoga mat and a water bottle.
The purpose of this free weekly Yoga class is to promote community fitness and healthy eating habits.
In class the participants will experience the city's brand new, beautiful Hydro Park and then have the opportunity to trek across the street to enjoy all the benefits of the downtown Kaukauna Farmer's Market.
This will create a unique venue by which people will become accustomed to visiting and shopping in our downtown.
For more information please contact Gidget Peerenboom.
(920) 766-6304
farmersmarket@kaukauna-wi.org