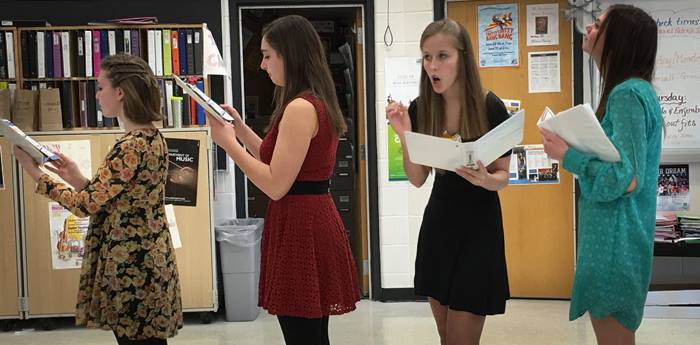 MADISON — Kaukauna High School's forensics team set a new record of achievement at the State Tournament April 15-16, 2016 in Madison.
Team captains for the 2016 season were Nicole Behnke, Emma Ebben, Cheyenne Fleming, Mackenzie Judd, and Eve Prodoehl.
2016 Kaukauna High School award winners include:
Critic's Choice Award (Gold medal): Nicole Behnke, Mike Brown, Mikenna Buchinger, Emily D'Amico, Emma Ebben, Kassidy Gosz, Olivia Haven, Trent Hoffman, Julia Holschuh, Megan Holschuh, Mackenzie Judd, Janelle Knick, Matthew Knick, Cori Lang, Genna Mattioli, Jensen Pearson, Eve Prodoehl, Jordan Quandt, Courtney Raatz, Nathan Raatz, Jacob Van Asten, Angelina Vandenberg, Jake Vosters.
All-State Award (Silver medal): Cheyenne Fleming, Rachel Hietpas, Caven Malouf, Sara VanCuyk, Medina Urazayeva.
Full story on the Kaukauna School District website HERE.