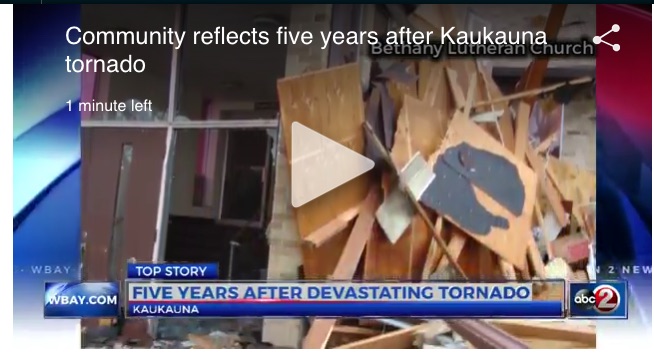 KAUKAUNA — It was five years ago, on the evening of April 10, 2011 that 157 homes were damaged or destroyed when an EF-1 tornado tore through Kaukauna.
The storm was one of several spawned by a strong story system that moved through northeast Wisconsin that evening.
"This tornado, what we believe is a tornado, moved through, hit the back of houses, jumped over the front of those, then hit the front of the houses homes and hit the front of the houses on the other side of the street," Kaukauna Police Chief John Manion told CNN at the time.
No injuries were reported, by the cleanup when on for many months.

This video by Dave Vissers shows the destruction the day after the storm.