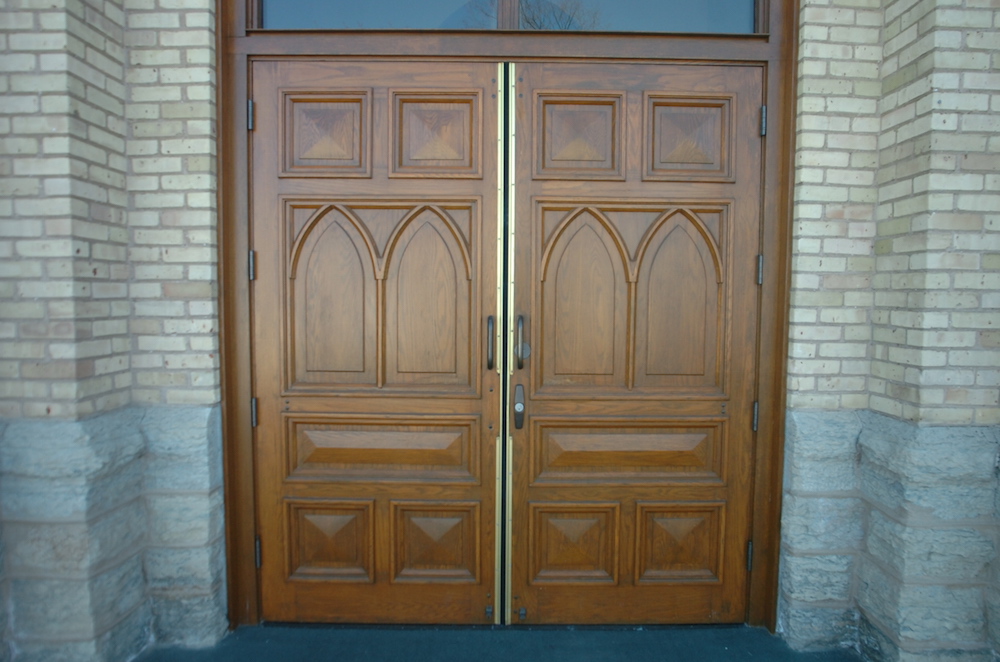 You're familiar with You know Kaukauna, right?
There are several doors similar to this in town.
Do you know which set of doors it is?
Answer in the comments below.
We'll post the answer tomorrow morning.
Update: The answer is St. Mary's/St. Katharine Drexel. More photos on our Facebook page.