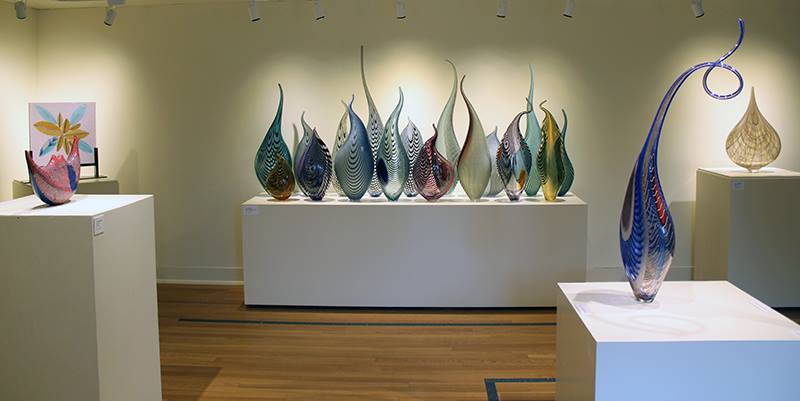 NEENAH — Looking for a great girlfriend getaway? How about the Fox Cities?
"Discover Wisconsin" will showcase a special episode, "Girlfriend Getaways," hosted Mariah Haberman, who recruits her girlfriends to discover destinations and recreational opportunities in the Fox Cities, Beloit, Racine and Waupaca.
The program airs locally Saturday, March 12 at 6:30 p.m. on WFRV-TV 5. It  also may be streamed online at discoverwisconsin.com.
"Girlfriend Getaways" was produced in partnership with the Fox Cities Convention & Visitors Bureau, Real Racine, Visit Beloit, Visit Waupaca and Discover Wisconsin.
"We are excited to share the Fox Cities with Discover Wisconsin viewers," said Mary Rhode, marketing manager for the Fox Cities Convention & Visitors Bureau. "Our area offers a perfect mix of big city amenities and small town charm, making it ideal for your next girlfriend getaway!"
Haberman and her friends make their way to four destinations in Wisconsin in this episode, including the Fox Cities region.
The program highlights the Fox Cities' distinction as "Wisconsin's Shopping Place" by showcasing a handful of local shopping destinations such as the Fox River Mall, Urban Evolutions and Harp Gallery.
A pair of annual events in Neenah—Ultimate Ladies Day and the Arts Festival at Bergstrom-Mahler Museum of Glass—are also featured.
The Fox Cities Performing Arts Center makes a cameo in "Girlfriend Getaways," and later, Haberman brings her sister to the Downtown Appleton Farm Market and Spa BenMarNicos.
"The Fox Cities region makes for the ideal girlfriend getaway here in Wisconsin thanks to the unique shopping opportunities, festivals, performing arts and more," said Haberman. "It's truly a remarkable area and one that deserves the honor of being named an official 2016 Discover Wisconsin Choice Destination!"
"Girlfriend Getaways" will reach Discover Wisconsin's broadcast network of 500,000 viewers across the upper Great Lakes region, including Wisconsin, Minnesota, Iowa, Northern Illinois, and Upper Michigan. The episode was produced by Jodi Lyon.
To learn more, visit discoverwisconsin.com.