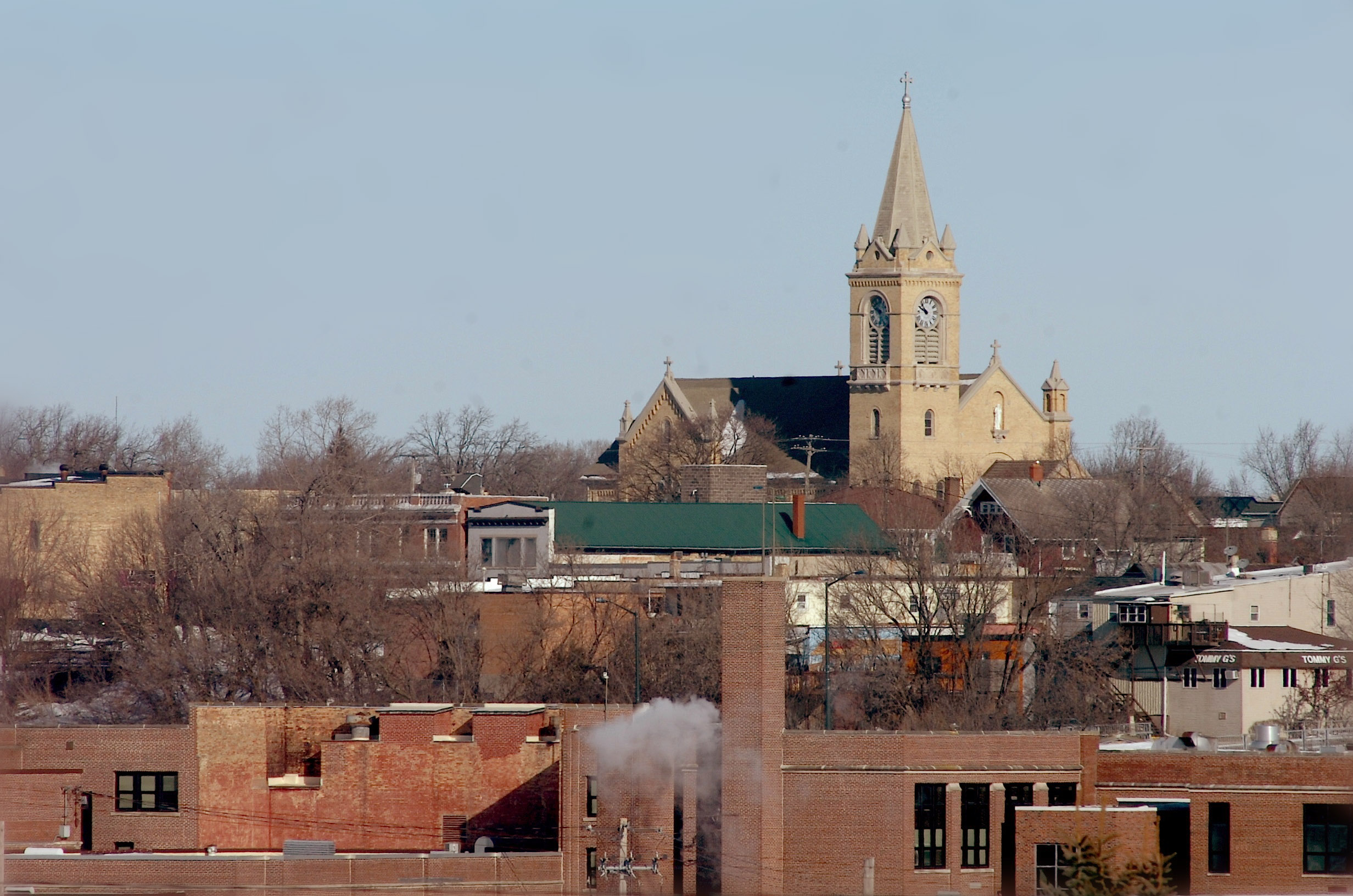 You're pretty familiar with Kaukauna, right? And you know this is the Kaukauna skyline with Holy Cross church featured  prominently on the horizon.
Today's quiz questions is: where was I standing when I took this photo?
Answer in the comments below.
We'll post the answer at 6 p.m. Wednesday, Feb. 24, 2016
~ Dan Pltuchak
Photo taken from 9th and Boyd, across from the Kaukauna pool.