KAUKAUNA — The originator of one of the most unique traditions in all of high school sports was laid to rest Friday in Kaukauna.
William Robach Jr., who passed away on Monday, August 14, 2023, at the age of 95, was the original Kaukauna Galloping Ghost, riding horseback across the football field and handing the football to the referee for the first time in the fall of 1943.
He continued from 1943 to 1946, and the tradition continues to this day, including Thursday's season opening win at home for the Ghosts football team against Ashwaubenon.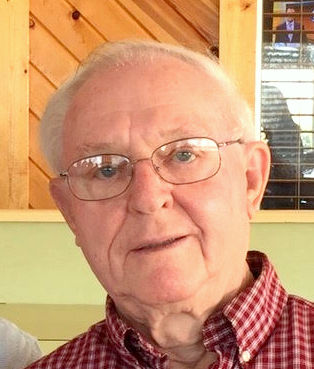 Robach, a proud Kaukauna High School graduate, was honored in 2018 for his contributions to this longstanding tradition. An standout basketball player for the Ghosts, Robach was know simply as "Swish."
Robach married Patricia A. Huss in 1950 and they were married for 37 years until Pat's death on February 11, 1988. They had four children.
Robach was employed by Thilmany Mill as an electrician for 40 years. He was an avid golfer, loved attending his grandchildren's sporting events, enjoyed playing cribbage, sheepshead and trips to the casino, according to his online obituary. Bill was a fan of the Brewers, Cubs, Packers and Badgers.
His funeral was held held on Friday, August 18, 2023 at 11:00 a.m. at Holy Cross Catholic Church, and he was buried in Holy Cross Cemetery.
The Galloping Ghost mascot dates back to the 1920s, and there are two possible origins, according to a history from the Kaukauna Public Library.
One theory says the name comes as a tribute to Harold "Red" Grange, known as the Galloping Ghost, who played for the University of Illinois during the early 1920's. Following his college career, Grange played football professionally for the Chicago Bears and the New York Yankees.
The other is attributed to a sports writer for a local paper who promoted the name of "Ghosts" for Kaukauna's football team in one of the articles he wrote. The writer had predicted a Kaukauna win over the Appleton Terrors based on the fact that Kaukauna was lighter and would trample Appleton in a Halloween game.