APPLETON — Despite being prohibited from carry on luggage, one passenger had several weapons confiscated recently at the Appleton International Airport.
An Instagram post Wednesday from the Transportation Safety Administration showed three items that agents said a passenger attempted to get through screening.
The photo appears to show a gun, pocket knife and oversized letter opener.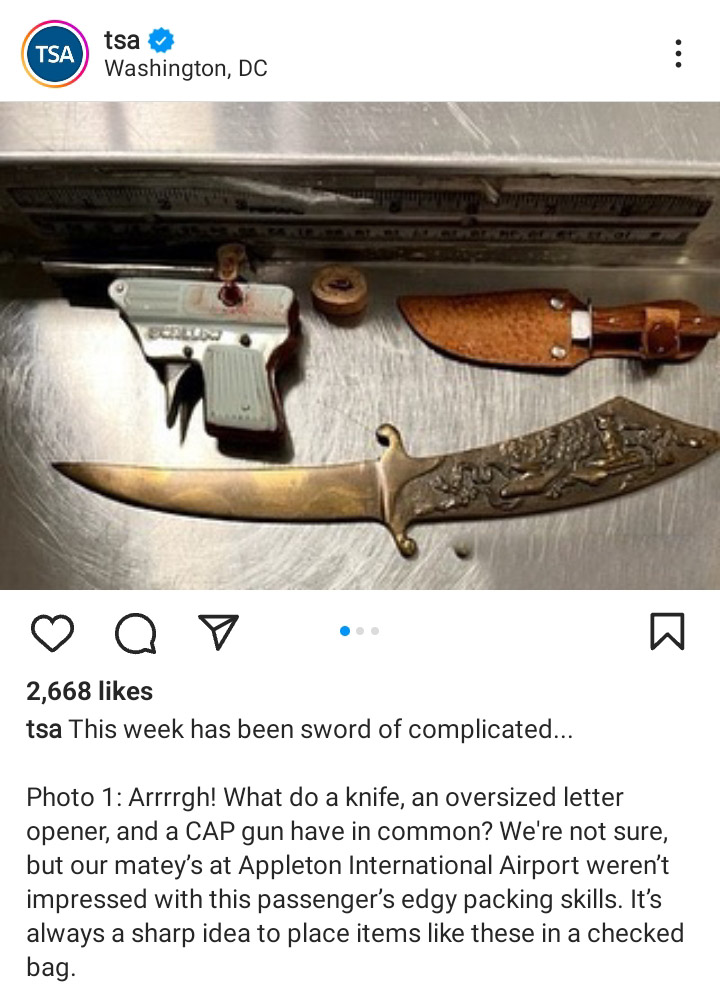 In a tongue-in-cheek post, the TSA wrote, " It's always a sharp idea to place items like these in a checked bag."
According to the TSA, you may transport unloaded firearms in a locked hard-sided container as checked baggage only — not in carry on luggage.
Passengers must declare the firearm and/or ammunition to the airline when checking their bag at the ticket counter.
The container must completely secure the firearm from being accessed. Locked cases that can be easily opened are not permitted.
---
Paid Partnership
---
---
Paid Partnership
---
.
.