GREEN BAY — A white-tailed deer was wet, cold but safe Thursday morning after being rescued from the East River near Green Bay.
The Green Bay Fire Department's Engine 2, Engine 5 and Battalion 1 responded Thursday morning for the report of deer in the in the Village of Bellevue.
The East River runs through the village which is just south of the city of Green Bay before converging with the Fox River.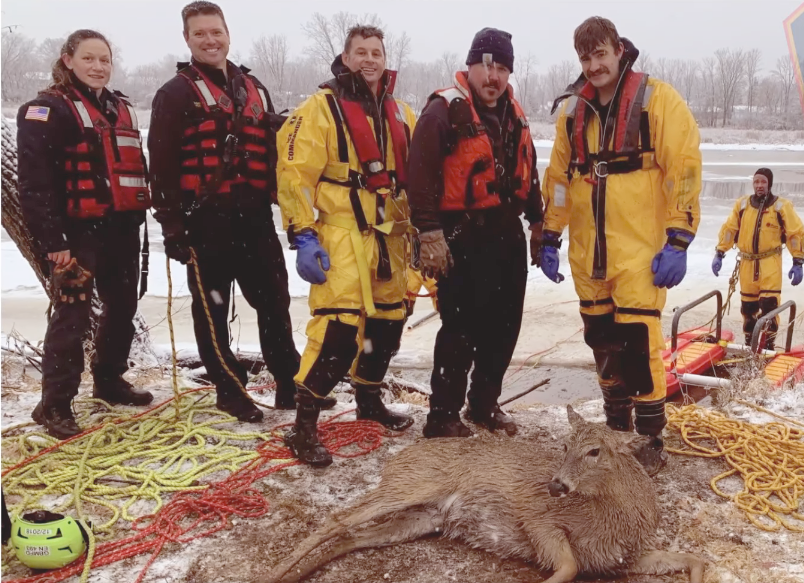 When crews arrived, they found the deer that had fallen through the ice and was unable to get out.
Crews worked together to get the deer out of the water and to safety, according to a post on the department's social media pages.
.
.