MANITOWOC — If you're waiting for a Amazon package coming through the northeast Wisconsin, its route may end up being a little different than what you expected.
The Manitowoc County Sheriff's Office says deputies responded to a crash Friday morning of a semi that temporarily closed the southbound lanes of I-43.
Photos from the scene show a semi tipped over with the top ripped off.
Hundreds of packages with the familiar Amazon logo are shown strewn across the ground as workers continue the cleanup, picking up packages by hand and with a skid loader.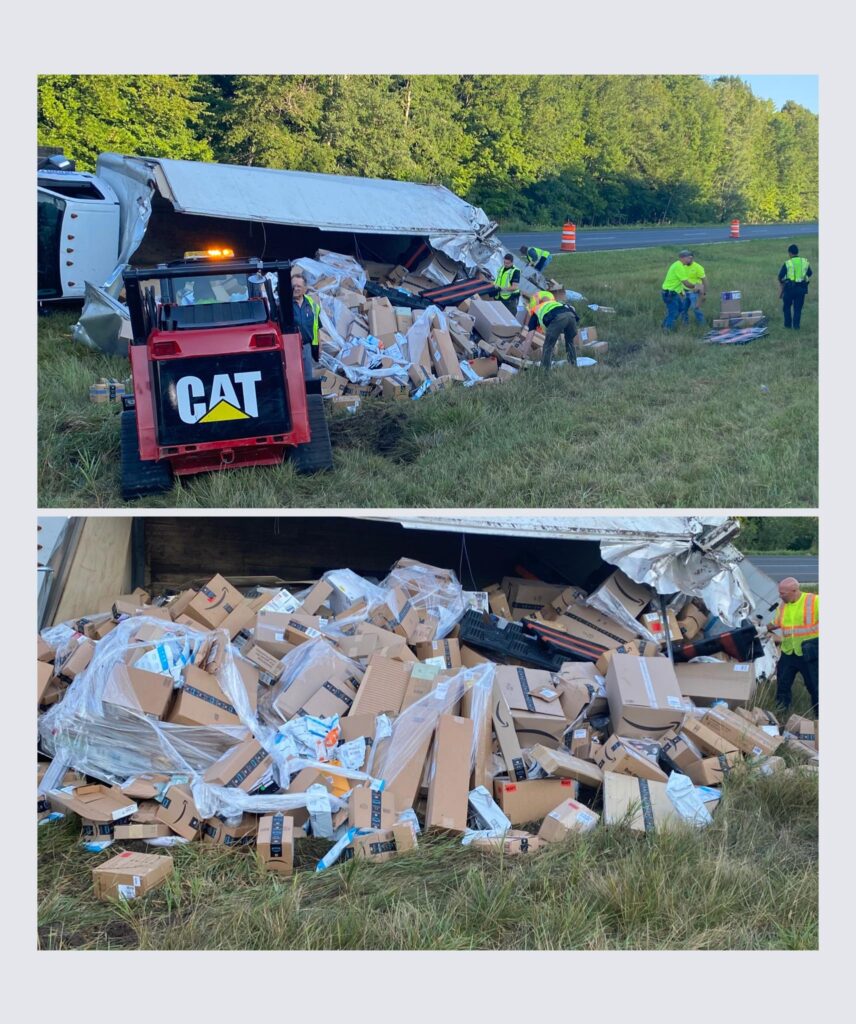 .
.