FREEDOM — The Freedom Irish are the WIAA Division 2 state softball champions defeating Jefferson 5-4 in extra innings Saturday in Madison.
If you like dramatic finishes, follow the Irish.
After an 11-10 walk-off win over New London in the semifinal Friday, Freedom came back to win after giving up a game-tying homer to Jefferson in the championship game.
No. 2 seed Freedom faced No. 1 seed Jefferson in a rain-soaked Goodman Diamond on the UW-Madison Campus in its first appearance at state in 25 years.
The Irish jumped out to a 3-0 lead in the bottom half of the first, but Jefferson tied the game in the fifth.
A run in the sixth appeared to put Freedom on track for a win, but a bottom of the seventh homer by Jefferson put the game into extra innings.
Freedom scored again in the bottom of the eighth and held off Jefferson to claim their first state title.
The Irish's only other appearances came back-to-back in Class B in 1986 and 1987, which resulted in losses in the semifinals. They are the champions in the North Eastern Conference in 2022.
Top-seeded Jefferson, on the other hand, returned to state for the second straight season and for the fourth time overall, which have all resulted in losses in the semifinals.
---
Sponsored post

Don't miss out on these great ribeyes! Check out the latest flyer from our Kaukauna or Little Chute stores. Download it here: KaukaunaCommunityNews.com/pig-flyer.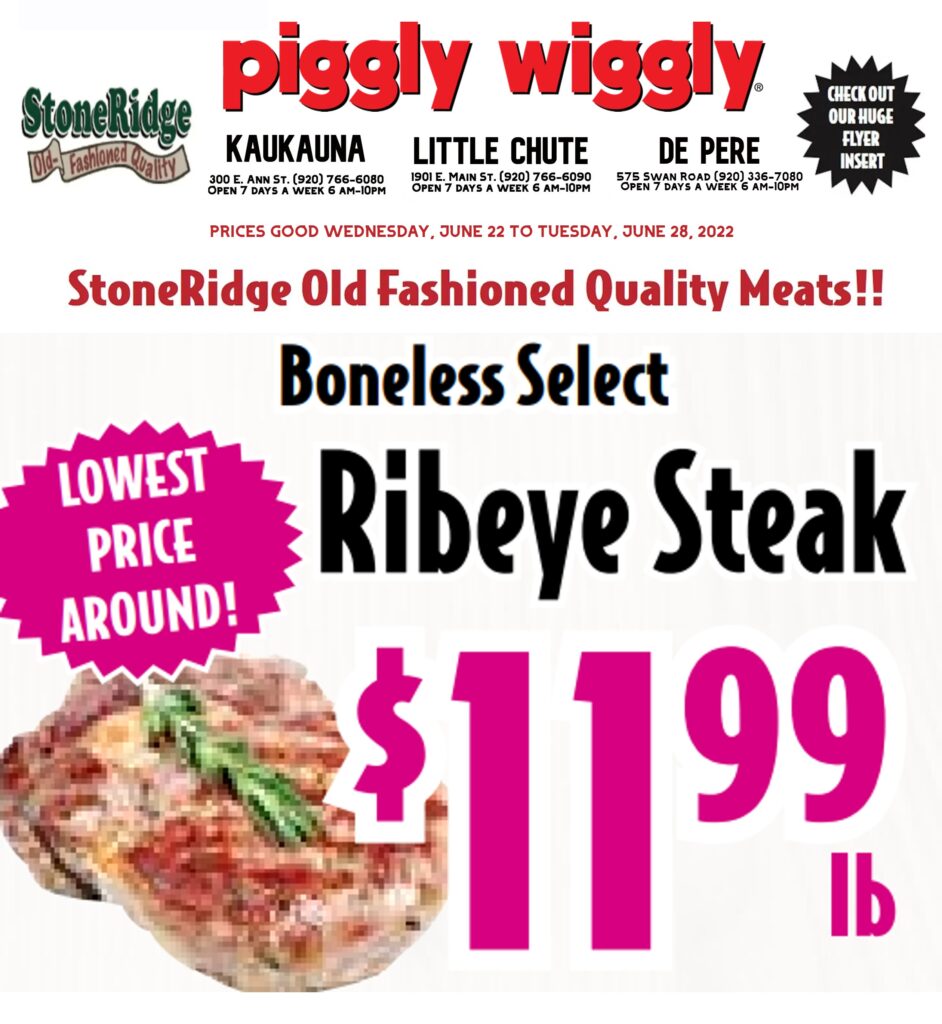 ---
DIVISION 2
Semifinals – Friday, June 10
#1 Jefferson (26-2) 3, #4 Wisconsin Lutheran (20-4) 0 – Stats
#2 Freedom (29-2) 11 vs. #3 New London 10 (23-5) – Stats
Championship Game – June 11
Game 3 – Jefferson (26-2) 4 vs. Freedom (29-2) 5
.
.