LA CROSSE — Eight Kaukauna High School Ghosts have qualified for 12 events in the Division 1 WIAA state track and field meet that begins Friday at UW-La Crosse.
Alexa Kinas, 400 meter dash; 800 meter run; triple jump
Sydney Fauski, 1600 meter run; 320 meter run
Olivia VanZeeland, high jump
Eve Van De Hey, long jump
Katie Jenson, discus
Mason Bodenheimer, 400 meter dash
Andrew Milhans, 800 meter run
Aaron Schimke, 1600 meter run; 3200 meter run
The high jump boasts a pair of former champions among the qualifiers.
---
Sponsored post

Don't miss out on these great ribeyes! Check out the latest flyer from our Kaukauna or Little Chute stores. Download it here: KaukaunaCommunityNews.com/pig-flyer.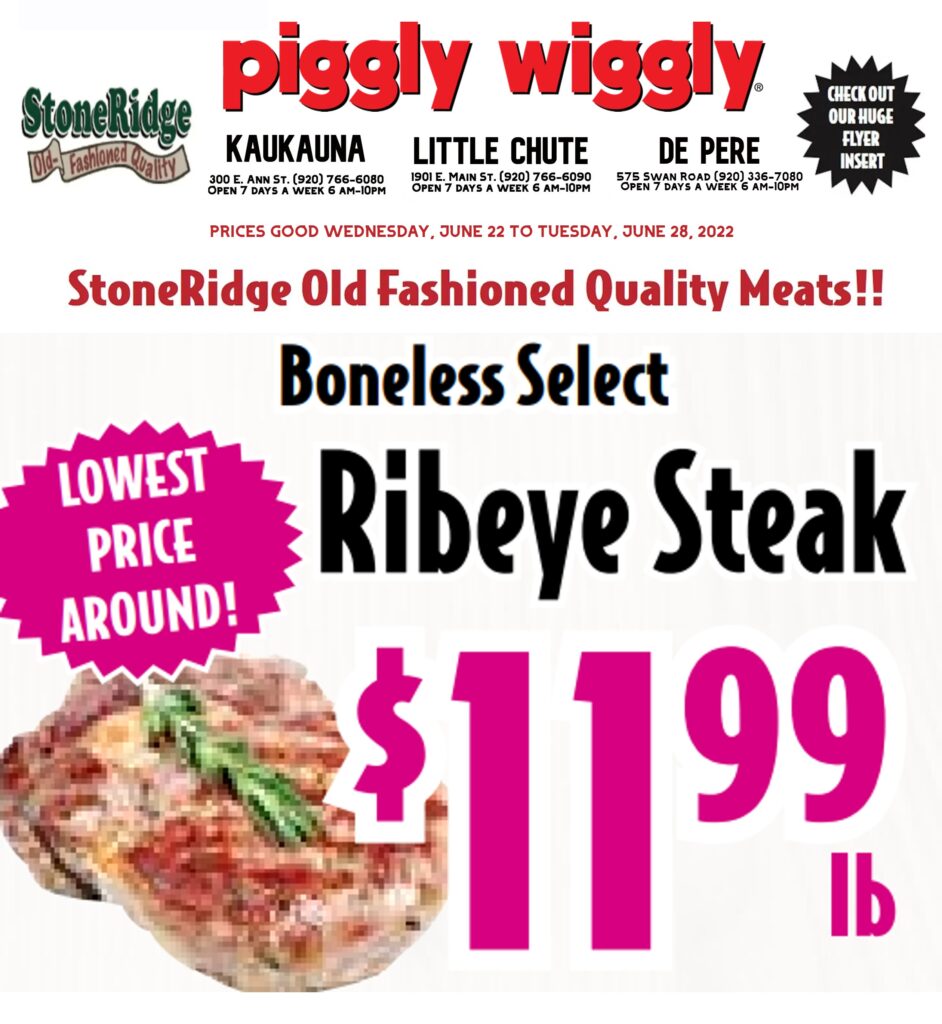 ---
VanZeeland of Kaukauna won the high jump championship in 2019 while junior Kyla Saleh of Waunakee won the title last year.
A late season injury a year ago kept her out of the 2021 state meet, and COVID canceled the 2020 meet.
VanZeeland is one of four qualifiers possessing the best sectional performance at 5-4.
Saleh is one of eight jumpers with the ninth-best qualifying mark at 5-2.
BOYS HEAT SHEET I GIRLS HEAT SHEET I ORDER OF EVENTS I FULL PREVIEW
THE STATE MEET: The 126th Wisconsin Interscholastic Athletic Association Boys Track and Field Championships and the 51st Girls Track and Field Championships will be held Friday-Saturday, June 3-4, at the Veterans Memorial Stadium Complex on the campus of the University of Wisconsin-La Crosse.
MEET INFORMATION: The meet features two sessions Friday. The Division 1 session begins at 9:30 a.m. with the competition proceeding in the order of events, which can be found on the Track & Field Tournament page on the WIAA website. The Division 2 and 3 sessions begin at 3 p.m. The competition resumes Saturday at 9:30 a.m. The order of the finals for each event Saturday begins with Division 3, followed by Divisions 2 and 1, respectively.
TICKET INFORMATION: Ticket prices for the State Track & Field Championship are $11 per session plus online fees, and they are available to be purchased on-line on the WIAA website through GoFan, the WIAA ticketing partner, at: gofan.co/app/school/WIAAWI?activity=Track%20and%20Field.
.
.