COMBINED LOCKS — No one was injured when a high school student's car burst into flames Thursday in Combined Locks.

Firefighters from Combined Locks Fire & Rescue responded Thursday morning to Christ the King Church in the village of Combined Locks for a vehicle fire, according to a social media post.
The vehicle belonged to a student at Kimberly High School.
The fire was quickly extinguished by firefighters, and this was the first smoke and flames call for the village's new engine, according to the department.

No injuries to firefighters or bystanders.

Combined Locks Fire & Rescue was assisted on scene by Outagamie County Sheriff's Office Combined Locks/Buchanan Deputy Van Horn, Town of Buchanan Fire and Rescue and Fox Valley Metro Police Department SRO Diessen.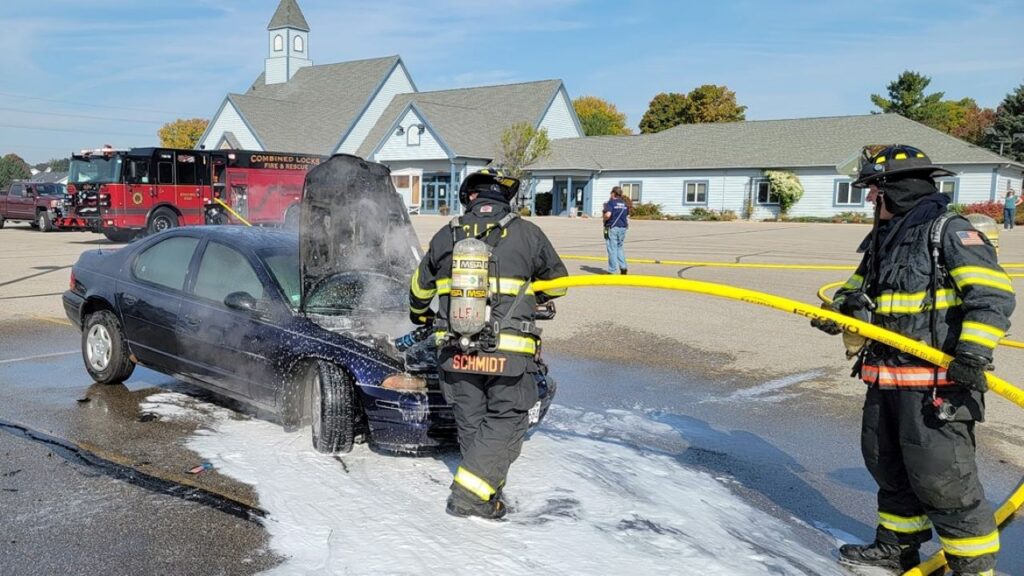 .
.