OUTAGAMIE COUNTY — The National weather service reported a tornado on the ground near Black Creek Tuesday evening.
The tornado was reported about 6:15 p.m. moving east at 20 m.p.h.
It was located just southwest of Nicols and northwest of Black Creek in Outagamie County.
Photographs from the area show a strong funnel cloud that eventually became a tornado moving through the area north of Black Creek.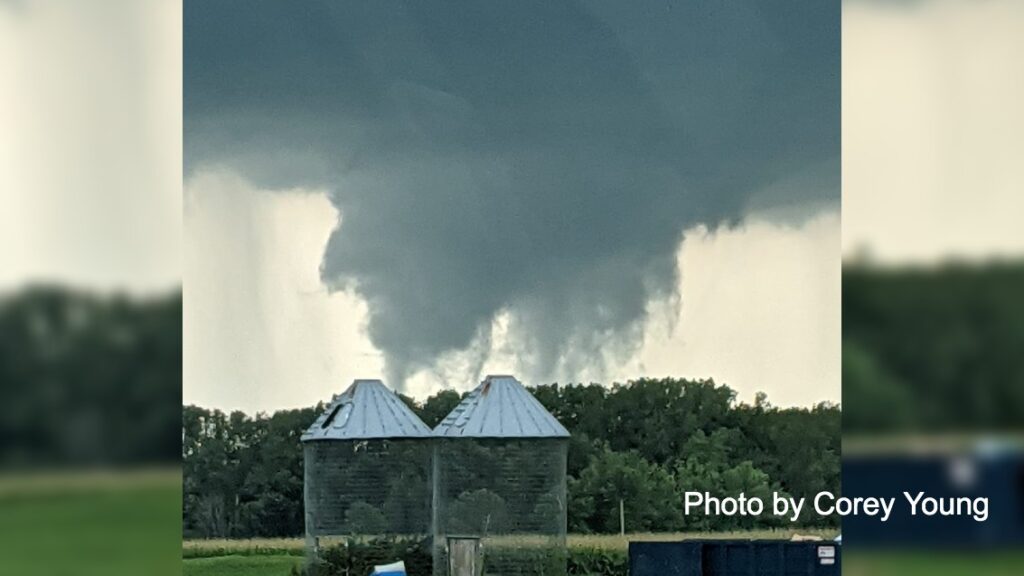 .
.