WASHINGTON D.C. — Healing, courage and love: That's the message on the White House lawn today as President Joe Biden and Dr. Jill Biden prepare for Valentine's Day.
The First Lady's staff organized the display on the north lawn of the White House with large hearts signed by Dr. Biden.
The Bidens took an early morning stroll to check out the display with dogs Champ and Major in tow, according to media reports.
The First Lady's office says Valentine's Day is one of her favorite holidays, and this surprise was her way of sending a message of hope and compassion to the country.
A tweet from Biden's account included two photos, along with a simple message: Healing, Courage, Love, Compassion, Gratitude, Peace, Amor, Strength, Kindness, Family, Unity. — Love, Jill.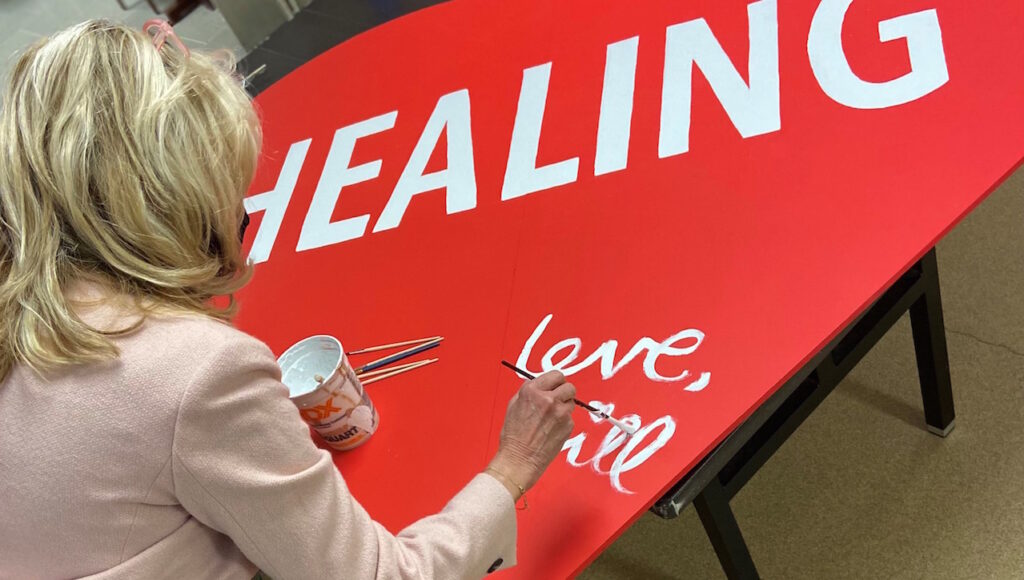 Healing
Courage
Love
Compassion
Gratitude
Peace
Amor
Strength
Kindness
Family
Unity

Love, Jill pic.twitter.com/y5Y6BDGHUT

— Jill Biden (@FLOTUS) February 12, 2021