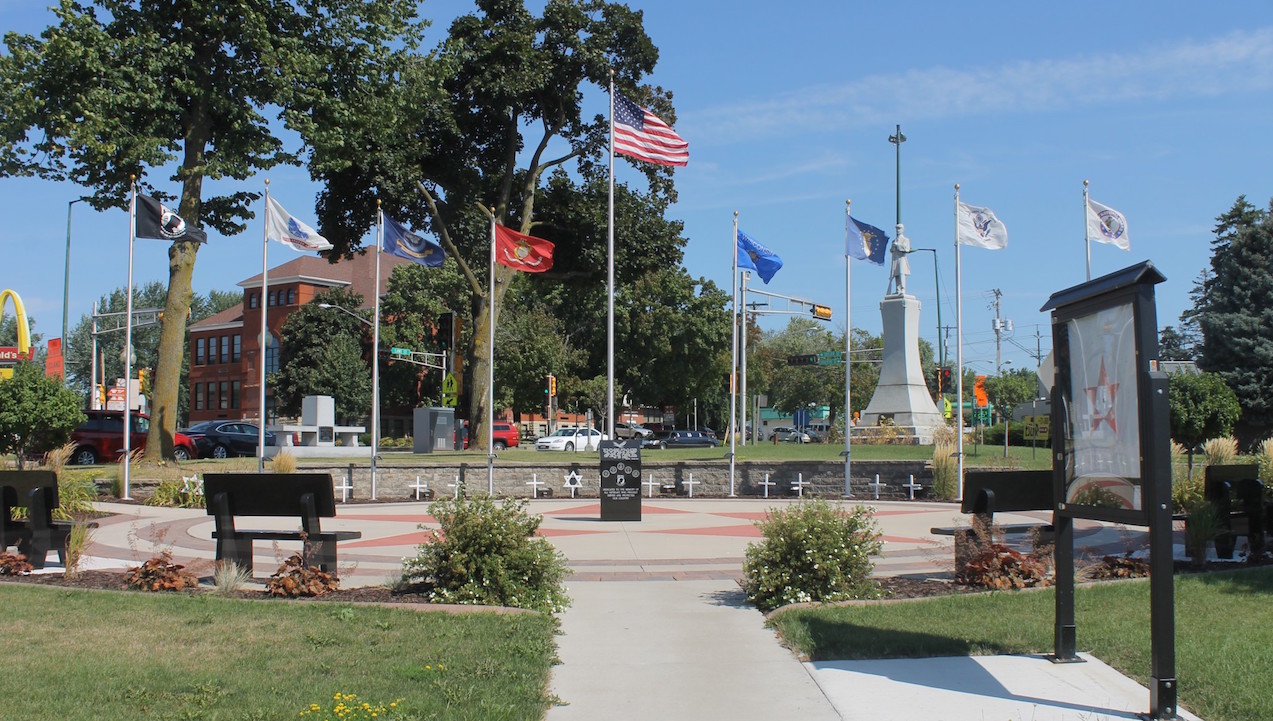 KAUKAUNA — Are you interested in purchasing a memorial brick for the Kaukauna Veterans Memorial Park Ring of Honor?
Twice a year, bricks orders are placed – March 1st and August 1st. Please submit brick orders by Friday, Feb. 26 to be included in the March order.
These honorary bricks are placed around the outer circle of the park, honoring individual heroes.
The new Veterans Memorial Park Ring of Honor in Kaukauna was dedicated on October 20, 2012.
Civic Engagement Class students from Kaukauna High School spearheaded this project and assisted in the design. They also did a great amount of fundraising to bring it to completion.
A large star is the center piece of the floor of the design. A marble podium is permanently attached to its center honoring all Veterans. Five large flag poles have been erected, along with one for the American flag.
The entire Memorial is landscaped into a small hillside in the park.