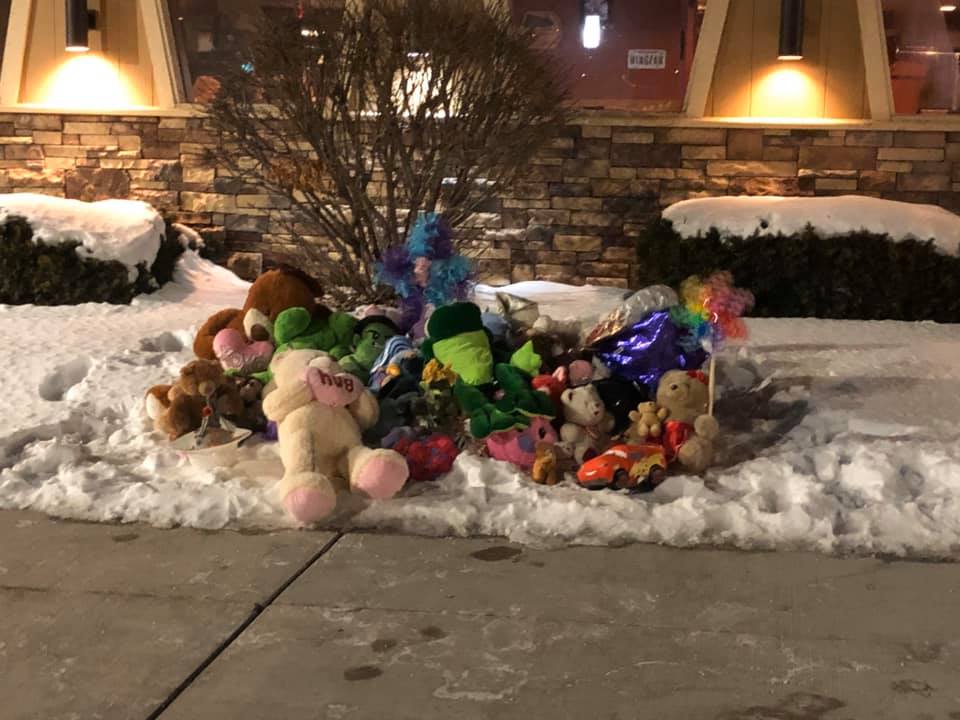 KAUKAUNA — As police continue to investigate the deaths a week ago of two children, several events are in the works to help the community grieve.
William Beyer, 5, and Danielle Beyer, 3, were found dead in their apartment Feb. 16 at 120 1/2 Crooks Avenue. No arrests or cause of death have been announced.
A community vigil to honor the children is planned for Friday, Feb. 28 from 6 p.m. to 8 p.m. at the Kaukauna Community Center in city hall.
Attalah Sinclair is helping coordinate the vigil.
"Just to take time to grieve and process it. I think a lot of people like myself don't really feel that it's real, that something like this doesn't happen in our community," Sinclair told WBAY-TV. "As a community, as parents, you know, we just want to take a moment to honor them for their short life that was cut too soon."
Sinclair and Alle Roy are asking for donations of water bottle cases, glow sticks, flameless candles (battery tea lights) white paper bags, and black and orange balloons.
A silent auction benefit will be held Mar. 21 from 12 p.m. to 4 p.m. in the old Nicolet School building to help the family cover funeral costs. Organizer Shari Van Mun  says any extra money will be put into a trust for William and Danielle's other siblings.
Around town, several memorials have appeared in memory of the children.
Tanya Zehren, a shift manager at Pizza Hut, took to social media to encourage people in the community to share their grief and support those affected.
"We have a fellow shift manager personally affected by the 2 precious kiddos that we lost this week. We would love to offer up our front lawn to honor them. Please leave stuffed animals, candles, cards whatever you'd like! Let's show these kids and their relatives that we are indeed Kaukauna Strong!" she wrote in the Kaukauna Community News Facebook group.
And at the children's home on Crooks Avenue, another growing collection of stuffed animals has appeared now that the scene has been released by law enforcement.
In a news release Thursday, Kaukauna Police Chief Jamie Graff said that there is no new information to release.
"I know many of you reached out yesterday to get an update on the incident that occurred at 1201 ½ Crooks Ave. in the City of Kaukauna. Unfortunately, at this point, I do not have any new information to release. This is still an on-going investigation and our investigative team along with multiple outside agencies are working on the case. I will advise when I can give further information," Graff wrote in the news release sent to local media outlets.
Outagamie County dispatch was called about 7:10 a.m. Feb. 17 from a residence on Crooks Avenue.
When Kaukauna officers and Kaukauna fire arrived they found two children dead with what police described in a news release as "intentionally inflicted injuries."
When asked if he considered the deaths a homicide, Graff referred back to the earlier statements.
In a news conference the day after discovering the children dead, Police Chief Jamie Graf said the investigation continues and police have not made any arrests.
"The caller indicated their children need their help," Graff said about the 911 call.
He declined to say who made the 911 call from the home and declined to talk about any possible suspects.
Graff said police had talked to both parents as part of their interviews.
This is still an on-going investigation and no other information will be released at this time, according to police.
If you have any information in regards to this incident, please call the Kaukauna Police Department at 920-766-6333.