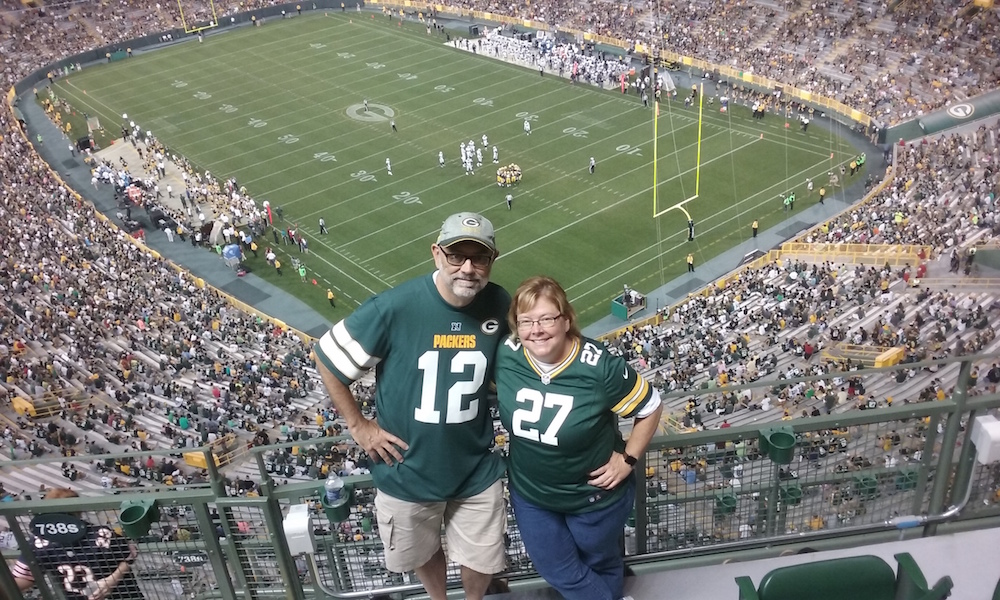 Well that went by quickly.
A year ago, on Jan. 19, 2016, we launched Kaukauna Community News.
We began as a Facebook page devoted to sharing community news items from our social media feeds. We then added the Facebook group to give readers a forum to discuss topics that came up on the news. Shortly after, we added our website, KaukaunaCommunityNews.com, where we could report stories in greater detail.
We wanted to know if we could start a newspaper online without the actual printed newspaper, but what we didn't expect was how quickly our project would take off and how engaged our readers would become.
The project began a year ago over Christmas during a conversation with my sister, Carrie Forster, a teacher and blogger with a wide following in town.
I had  been looking for a page to add to my Facebook feed with news from my hometown. The most active forums I found was the Kaukauna Pictures Facebook group and the You Know You Are From Kaukauna if … group.
But Carrie and I wondered what would happen if we launched a page in a format that was more in line with how traditional newspapers publish online.
So, on that Tuesday evening in January, we launched the Kaukauna Community News Facebook page.
More than 300 people liked the page that first night. Then it quickly grew to 500. Then 1,000 and now more than 3,000.
Our goal wasn't to replace other news media that cover our community, but to report on news, people and events that don't get covered by the major media.
So, after our first year, here are five things we've learned.
1) There is a lot of news that comes out of a city the size of Kaukauna.
Our original plan was to share a few posts a week when newsworthy items popped up. Instead, we post nearly daily and readership has been high.
Along with sharing items from other social media sites, we publish news from the city, school district, law enforcement and scour the web for interesting tidbits of people who have moved away.
2) People are most interested in their neighbors and people they know.
By far, the most-read items on Kaukauna Community News are about people in town and their successes and tragedies.
More than 10,000 people saw our post last week on the passing of beloved retired English teacher Lee Yunkers.
Over the summer, more than 60,000 readers followed our coverage of Justin Johnson, who was killed in the September bus accident.
More than 20,000 readers followed the boys' basketball team's quest for a state title.
3) There are more doers in town than complainers.
If social media is filled with trolls and mean spirited whiners, they don't live in Kaukauna.
We rarely have had to delete comments. And instead of complainers, there are a lot of positive things happening in town thanks to the tireless efforts of many people.
From the weekly farmers markets and concerts at Hydro Park to the Electric City Experience in the summer to the recently announce Bazaar After Dark, there's a lot going on in town.
4) Everyone is rooting for downtown.
Downtown redevelopment is not a problem unique to Kaukauna. Cities everywhere struggle with it, and it doesn't help that Kaukauna has two downtowns – one on each side of the river.
But even though there are empty storefronts, there are individuals who have taken a chance by locating there.
Kaukauna Coffee and Tea, the Vaudette and the Carrot Project come to mind. (add yours below.)
There are many more and they deserve our support.
5) The future is bright for Kaukauna.
There is a lot of investment going into the future of the city. The school district has invested heavily in facilities, staff and training. The city has a new Municipal Services Building and has begun construction of a new fire department. Sure, residents keep an eye on what these projects will do to their tax bill, but it signals that city leaders are betting on the future.
We are too.
As we head into year two, we hope to continue to grow and share the story of this community so important to all of us.