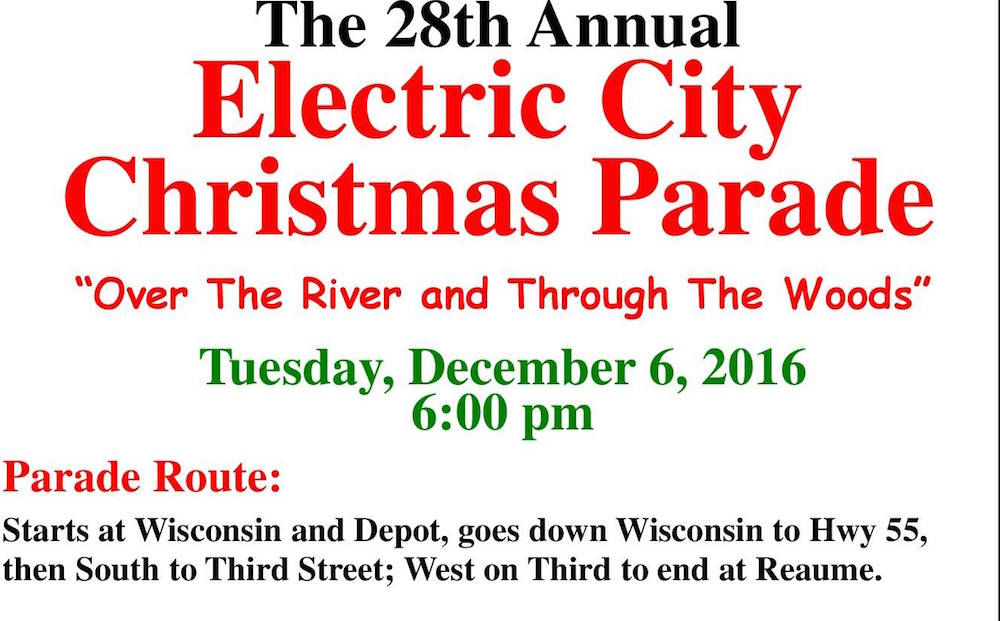 KAUKAUNA — The 28th annual Electric City Christmas parade kicks off Tuesday at 6 p.m., Dec. 6, 2016.
The parade route begins at Wisconsin and Depot on the north side, then travels down Wisconsin Ave. to Highway 55, then south across the bridge to Third street and west on Third to Reaume.
The event is organized by the Kaukauna Recreation Department, which will be hosting Santa and serving cookies following the parade.
Santa will be in the Community Room of the old Municipal Building, 201 W. Second Street. Enter through the Fire Department on Third Street.
Congratulations to Finnley Kramer, this year's Parade Theme Contest winner. The theme is "Over the River and Through the Woods."
Kramer will ride on the fire truck with Santa.