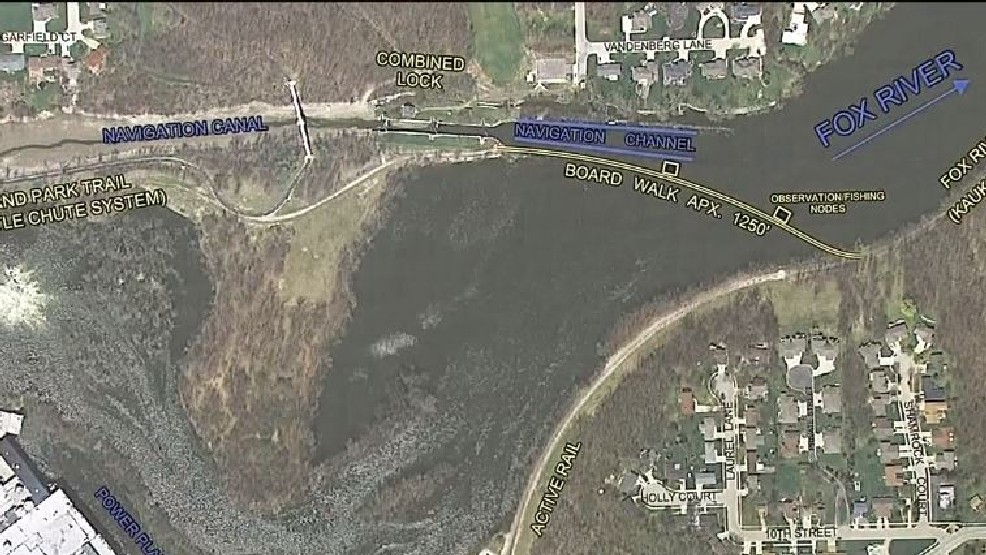 LITTLE CHUTE — The city of Kaukauna and village of Little Chute will hold a joint public information meeting to discuss conceptual design ideas for a new multi-modal boardwalk bridge across the Fox River.
The meeting will be held on Tuesday, Oct. 25, 2016 from 5 p.m. to 6:30 p.m. at the Little Chute Village Hall, Board Room, 108 West Main St., Little Chute, according to a Little Chute news release.
The proposed project would begin near the existing Kaukauna trail system and end near the Island
Park Trail in the Little Chute trail system.
The purpose of this meeting is to inform the public of the proposed project and seek their input into its design features. The project involves constructing a multi-modal boardwalk over the Fox River from Kaukauna to Little Chute.
GRAEF, along with Village of Little Chute and City of Kaukauna representatives will be available to
discuss the proposed project and familiarize interested parties with the project concepts.
The public is encouraged to attend the meeting, provide input and ask questions concerning this project.
The meeting will begin with a brief presentation at 5:00 pm followed by and open house format with time
for questions and discussions.
The meeting location is handicap accessible. Citizens who are hearing-impaired and who require an
interpreter may request one by contacting Patrick Skalecki at (920) 592-9440 at least three working
days prior to the meeting.
If you are unable to attend the meeting, or would like more information, contact project leader Patrick
Skalecki at 920 / 592 9440.
Written comments regarding the project can be mailed to Patrick Skalecki, GRAEF, 1150 Springhurst Drive, Suite 201, Green Bay, WI 54304-5947 or emailed to patrick.skalecki@graef-usa.com .