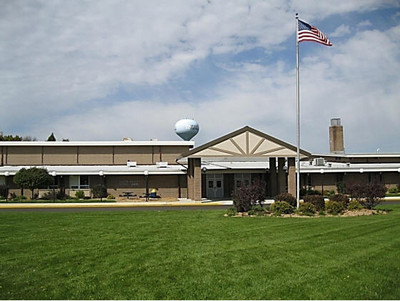 KAUKAUNA — Students in the Kaukauna Area School District will join schools from around the world to celebrate International Walk to School Day.
Students from Electa Quinney Elementary School and Park Community Charter School will participate in the event this coming Wednesday, Oct. 5, 2016, along with parents, teachers, community leaders and special guests, according to a school district news release.
At Quinney, the event will begin at 7:15 a.m. with walkers leaving Fieldcrest Park, Jonen Park and Little Tykes Tot Lot, arriving at Electa Quinney Elementary School by 7:35 a.m.
Students who ride the bus or are unable to participate before school will still be able to show their support for walking, recreation and health, and celebrate the event by walking the perimeter of the playground at recess.
All Quinney students who participate before school or at recess will be entered into a drawing for prizes donated by Safe Routes to School – East Central Wisconsin.
Park Community Charter School will be participating in Walk to School Day as a school family as well.
Students, staff and families will gather in the municipal parking lot across from the Kaukauna Post Office between 7:15 a.m. and 7:25 a.m., and will be led to school by Kaukauna Police Officer Don Krueger and Park Community Charter School Principal Ken Kortens, arriving at school at 7:35 a.m.
This group will walk along the west side of Wisconsin Highway 55, utilizing the crossing guard by the school. During the lunch period, Mayor Gene Rosin, Mr. Pig from Piggly Wiggly, Officer Krueger, Superintendent Mark Duerwaechter, and Director of Elementary Education Kelli Antoine, along with Principal Ken Kortens, will walk with any students interested, including those that were unable to participate in the morning walk-to-school activity.
All participating students will receive a prize for their participation, thanks to donations from Safe Routes to School – East Central Wisconsin and the Kaukauna Police Department.
Walk to School Day began in the United States in 1997, after children, parents, schools and local officials formalized the simple idea of walking together to school on a designated day.
The event date each October was formalized, offering an energizing reminder of the simple joy of walking to school, the health benefits of regular daily activity, and the need for safe places to walk and bike. In 2000, the United States, Canada and Great Britain (who all hosted separate national walk to school events) joined together to create International Walk to School Day. Currently, more than 40 countries participate in this annual celebration and movement toward safe routes to school.