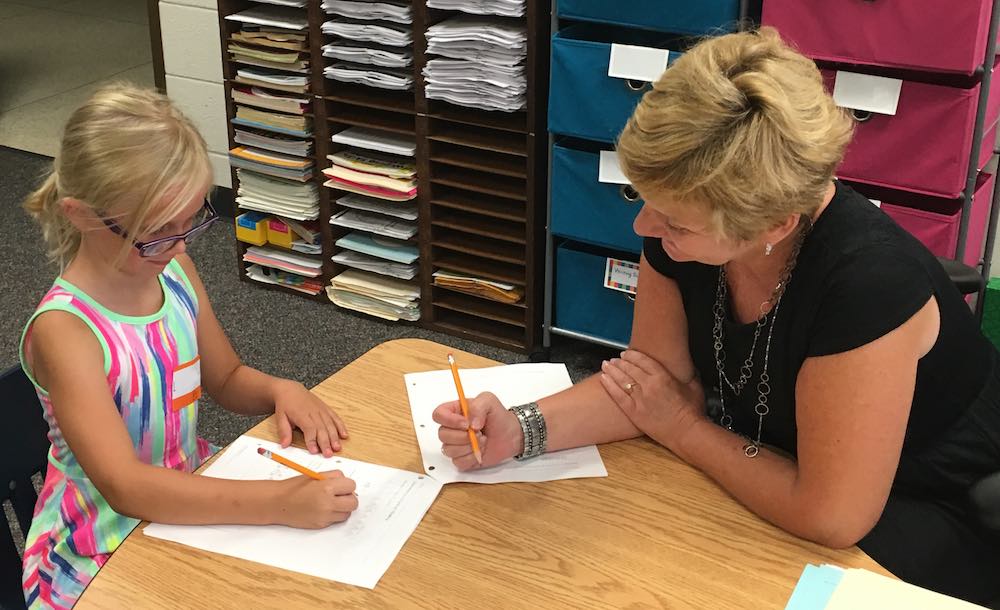 KAUKAUNA — Victor Haen Elementary School will hold a First Grade Transition Day from 8 a.m. to 12:30 p.m. Aug. 12, 2016.
The day is the second of two being held this month. Haen held the first session Aug. 3, 2016, according to a school district news release.
First Grade Transition Day events at school as part of a new school-wide Title I grant received for the 2016-2017 school year.
The purpose of the event is to allow teachers and staff to meet and get to know first grade students and families, and help ease the transition for first grade students entering a new school and a new grade.
During this 90-minute session, Haen staff also provided screening sessions for students,in both literacy and math, to guide classroom placement decisions and identify interventions prior to the start of school to better support student learning during the first week of classes.
While students were busy with learning activities and screenings, parents were welcomed to a series of informational sessions including: School-Wide Title I, A Day in the Life of a First Grader and Technology Tools, followed by a tour of the school, and a brief conference with staff members to discuss any data collected during their child's assessments.
Thanks to a generous donation from Abel Insurance and the Kiwanis Club of Kaukauna, every student who attended the First Grade Transition Day event, received a backpack.
Each backpack was then filled with all of the necessary first grade school supplies, donated by the Haen Parent Advisory Committee.
For more information on First Grade Transition Day, contact the school district at 766-6100.
***
In June 2016, Victor Haen Elementary School received grant approval from the Wisconsin Department of Public Instruction to transition to a schoolwide Title I program. The purpose of the schoolwide program is to better serve students by allocating funds to the entire student population at Haen (rather than serving select eligible students), increasing the opportunities available for all students. All staff, resources and classes are part of the schoolwide program.