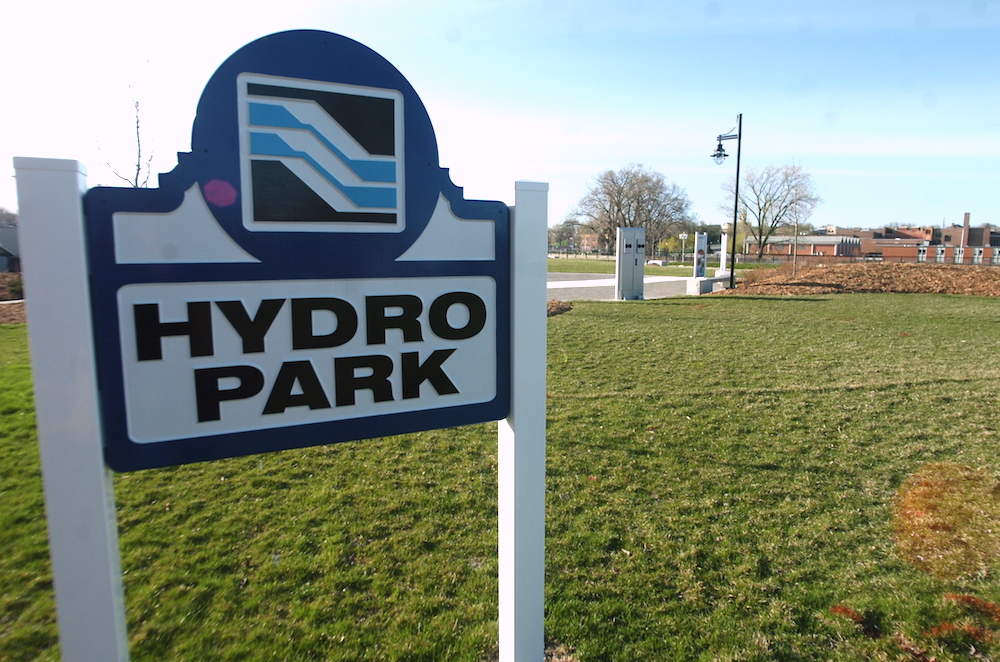 KAUKAUNA — The Kaukauna City Council is expected to approve a temporary Class B Retailers License to Kaukauna Lions Club for Live from Hydro Park summer music series during its meeting Tuesday, May 17, 2016.
The summer concert series will take place at the park Wednesday throughout the summer and begins June 8, 2016. The shows are being promoted by Jason Lipsky of the Appleton Rock School. The shows will run from 5 p.m. to 8 p.m. and will begin with performances by local youth groups.
A complete scedule of performers will be released shortley, said Lipsky.
The council also will hear an update on the the Firecracker 5K that will run through the city July 4, 2016.
The council meeting begins at 7 p.m. Tuesday, May 17 in the council chambers of the Municipal Services Building, 201 W. Second St., Kaukauna.
The full agenda:
PLEASE NOTE: PUBLIC INFORMATIONAL MEETING ON THE DOWNTOWN

RECONSTRUCTION PROJECT AT 5:00 P.M. ON MONDAY, MAY 16, 2016

COMMON COUNCIL

City of Kaukauna

Council Chambers

Municipal Services Building

201 W. Second Street, Kaukauna

Tuesday, May 17, 2016, at 7:00 P.M.

1. Roll call, one minute of silent prayer, Pledge of Allegiance to the American Flag.

2. Reading and approval of minutes.

3. Presentation of letters, petitions, remonstrances, memorials, and accounts.

a. Bills payable.

b. Rezoning petition for three lots on STH 55 by Morningside Drive (refer to City

Plan Commission for review).

c. Denial of claim for Gerald Frank for damage to vehicle as recommended by

Statewide Services.

4. Public appearances.

5. Business presented by the Mayor.

a. Appointment of Marshall Knutson to the Industrial Park Commission to replace

Jim Beatty.

6. Reports of standing and special committees.

a. 1000 Islands Environmental Center Committee of April 21, 2016.

b. Heart of the Valley Metropolitan Sewerage District of April 12, 2016.

c. Kaukauna Industrial Park Commission of March 16, 2016.

d. Operator (Bartender) Licenses.

e. Temporary Class B Retailers License to Kaukauna Lions Club for Live from Hydro

Park on June 8, 15, 22, 29, July 6, 13, 20, 27, August 3 and 10, 2016.

f. Solicitor's License to Davinder Singh, Menasha, to sell ice cream.

7.Reports of City officers.

a. Fire report.

b. Ambulance report.

c. Police report.

d. Municipal Court report.

e. Treasurer Deposit report.

f. Building Inspection report.

g. Finance Department.

h. Permission to fill vacancy of police officer due to retirement.

i. Update on Live from Hydro Park.

j. Firecracker 5k – permission to use City streets.

k. Permission to bid for replacement of 2006 Leaf Loader – Fleet #40 (Budgeted

$45,000)

l. Permission to bid for replacement of 1998 Backhoe – Fleet #23 (Budgeted

$120,000).

8. Presentations of ordinances and resolutions.

9. Consideration of miscellaneous business.

10. Convene to Closed Session pursuant to Wisconsin State Statutes 19.85 (1) (e) to

discuss disposition of municipally owned property

.

11. Reconvene to open session for possible action.

THIS MEETING FACILITY IS BARRIER FREE.

IF REQUESTED THREE (3) DAYS PRIOR TO THE MEETING, A SIGN

LANGUAGE INTERPRETER WILL BE MADE AVAILABLE AT NO CHARGE.

Notice is hereby given that a negative quorum of the Kaukauna Utility Commission

will be present at this meeting. No formal commission action will be taken.