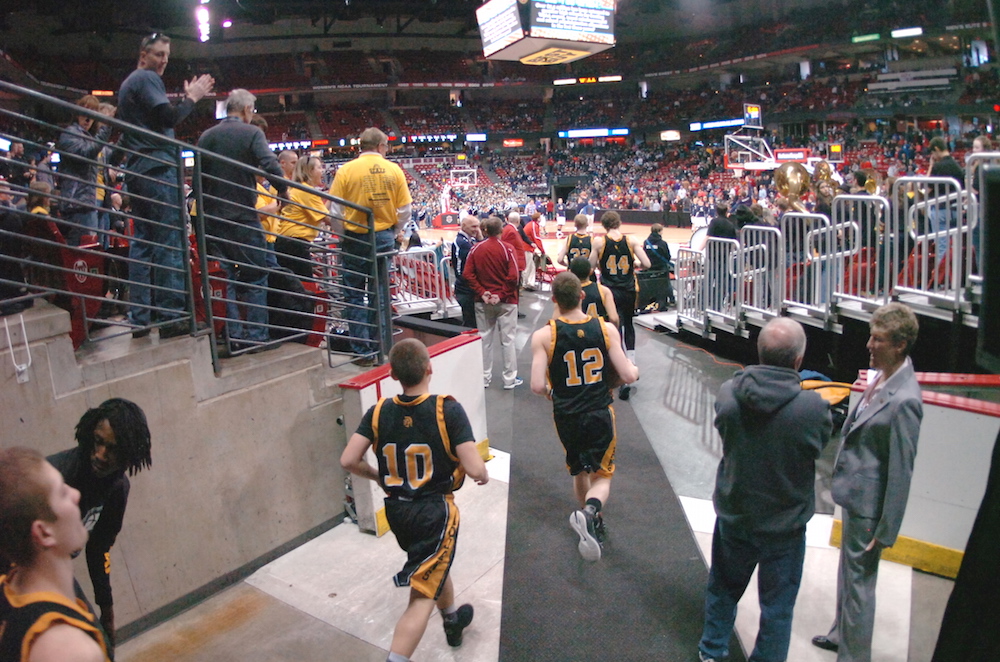 2015 WIAA state basketball tournament/file photo.
KAUKAUNA — The Kaukauna Ghosts aren't sneaking up on anyone heading into Friday's WIAA Division 2 state semifinal game at the Kohl Center in Madison.
The top-ranked Divison 2 team in the state has had a target on its back the whole season, but every step of the way they've answered the call and gotten better, said head basket coach Mike Schalow.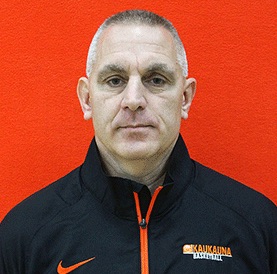 The Ghosts face LaCrosse Central at 3:15 p.m. Friday, March 18, 2016. The other semifinal features Waunakee and Whitnall. The winners advance to Saturday's championship game at 6:35 p.m.
Tickets are available beginning Monday morning at Kaukauna High School (see below).
Kaukauna will face a familiar team when they tip off their tournament run. The Ghosts defeated La Crosse Central 80-65 Jan. 16 in the 6th annual Midwest Players Classic.
Both coaches said it gave them an opportunity to make some changes heading into their respective conference seasons.
"La Crosse was kind of transition time for use," Schalow said Sunday during a media conference call.
The team was just coming off the loss to Appleton West, and decided to go back to the building blocks — working from the inside out and improving their interior game.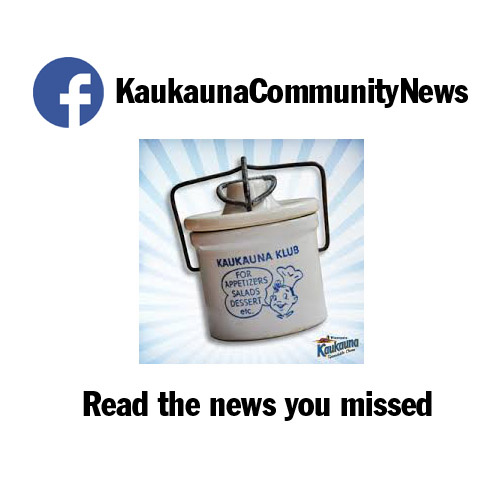 La Crosse Central did some re-evaluating as well.
"It was a good opportunity to learn about ourselves," La Crosse Central Coach Todd Fergot. "We made some adjustments to our rotation and have become a better team because of or our first meeting."
Over the course of the season, Schalow said they've been playing much better defensively. That will be important when facing the Red Raiders sensational shooting guard Koby King, a 2017 Badger commit.
The Kaukauna players should not be unfamiliar with what it takes to win a state championship. The school currently holds state championships in boys volleyball and team wrestling.
"It's positive in that it continues to enhance what we're doing on and off the basketball court," Schalow said. "It reflects well in terms of the community."
News and notes
Via Kaukauna Boys Hoops Club on Facebook
WIAA State Tournament
Friday, March 18 Semifinals
Kaukauna vs. LaCrosse Central
3:15 p.m.
Kohl Center, Madison, Wisconsin
Tickets:
Tickets for Kaukauna's WIAA Division 2 semifinal game go on sale at 7 a.m. Monday at Kaukauna High School. Tickets are $10 with a limit of eight.
There are two types of tickets. The high school student general admission tickets allows students to sit or stand in the endzone area. The general reserved ticket is for adults and non-students. They are reserved and will be in the Kaukauna section.
Tickets purchased through the Kohl Center could be located anywhere in the building.
If Kaukauna wins Friday afternoon, tickets for Saturday's championship game will be sold at the Kohl Center immediately after the game.
T-shirts:
Orange state tournament T-shirts will be available for $10 beginning Tuesday at Eagle Graphics retail store, located at 1810B Crooks Avenue, Monday, Tuesday, and Thursday from 8 a.m-5 p.m. and Wednesday until 6 p.m.
They also will be available at the Ghost Gear school store each day before and after school and during lunch periods.